One Advice from Kobe Bryant that Changed the Life of Giannis Antetokounmpo
Published 09/16/2021, 12:30 PM EDT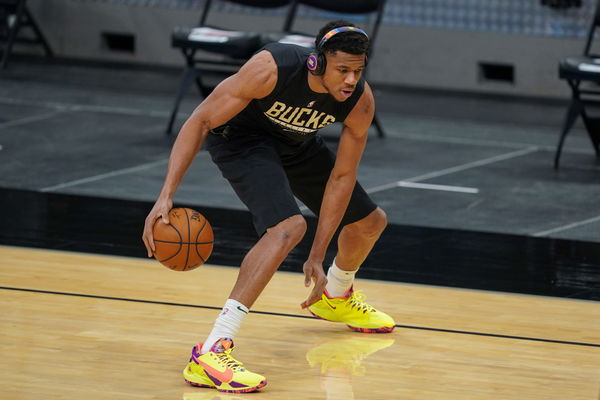 ---
---
Kobe Bryant was not everybody's mentor. But when the Mamba showed his faith in any athlete, he affected them enormously and turned them into gems. Be it Jayson Tatum, Devin Booker, or Kyrie Irving, the Lakers legend changed the fate for many. However, the man that arguably benefitted the most remained Giannis Antetokounmpo.
ADVERTISEMENT
Article continues below this ad
The Greek Freak was lucky enough to enter the league when the Black Mamba still had a couple of years left in him. As a result, he learned tons from his hero, and KB, in return, was so impressed he narrated a story about Giannis as a demigod. So when Giannis released his own story, #24 occupied a big part of it.
ADVERTISEMENT
Article continues below this ad
When Kobe Bryant revolutionised the way Giannis Antetokounmpo functioned
There were times during the summer workouts when a young Giannis Antetokounmpo would get a chance to train alongside Kobe Bryant. Those days set the Greek Freak on the course of victory. 
This one time, Giannis showed at the gym 3.5 hours prior to the workout timing. His soul aim was to outwork his idol in Kobe and show him he was for real. So Kobe was naturally impressed, and as a gesture, he agreed to become an unofficial mentor to the Greek. 
Now, a young Giannis, with a notebook in his hands, very curiously asked how best to improvise his game. And when KB responded with a "Be a kid" answer, Giannis, who was trying to look mature and all manned up, got confused. So he cross-questioned that advice.
The 5x Champion clarified, "No, what I mean is, a kid uses fantasy. You can see a kid being creative, playing with two rocks and playing around with them. When you're a kid, you always wanna learn. You ask questions: Why do I do this? Why am I sitting in the passenger seat? Why am I going to school today? You're always asking questions. Be a kid."
Remember, this came from the same Kobe who had once denied talking to his own team member. So Giannis was special to him and hence this page #260 from Mirin Fader's book was actually a bookmark for Giannis.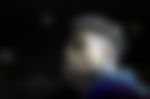 When The Black Mamba was exactly like the Greek Freak
It's true that Kobe Bryant's advice on Giannis' footwork and shotmaking helped the latter become an MVP and an NBA Champion. But it's not that Kobe never needed mentoring for his own self.
ADVERTISEMENT
Article continues below this ad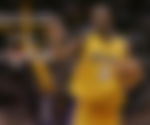 Back in the 90s, the Black Mamba was crazy for Michael Jordan. He would bother MJ with questions each time his Lakers played the Bulls. As Jerry West once remembered, "Kobe always was like a magnet going towards Michael". The then #8 small forward wanted to grasp everything there was to learn from the GOAT. 
Watch This Story
Even if it took waiting hours for MJ to leave an arena just to talk to him while he heads towards his bus, Kobe would do that. He was like a kid. So he gave the same secret sauce to Giannis and look at how it all unfolded. 
ADVERTISEMENT
Article continues below this ad
Does Kobe inspire you too? If yes, let us know how exactly in the comments below. 
Watch this story – Giannis Antetokounmpo and Other European Players Who Entered the League and Rose to Stardom