'One Day People Are Gonna Fear You': Shaquille O'Neal Reveals Key Advice to Kobe Bryant
Published 01/02/2021, 9:49 AM EST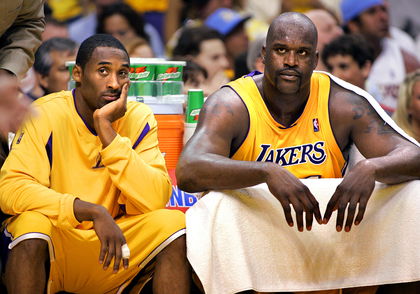 ---
---
Kobe Bryant and Shaquille O'Neal were among the most iconic duos in the history of the NBA. The duo won three consecutive championships during the early 2000s for the LA Lakers. During those championship runs, the world recognized Kobe as one of the greatest players at the time.
ADVERTISEMENT
Article continues below this ad
However, even before Kobe gained championship experience, he had the killer mentality. Lakers legend Shaquille O'Neal shared a story with CBS Sports about Kobe during his initial years in the league.
"The most memorable moment is he came in at 17 and wanted to be the best ever. And we had to be like, 'Hey man, chill. Relax, you're gonna get there.' We had to like, let him go. People always go back to Utah game where he shot those three airballs.
ADVERTISEMENT
Article continues below this ad
"He was the only guy that wanted the shot. He wanted to be great, he wanted to be in that moment. When he missed, I was the one who grabbed him and said, 'Hey, everybody's laughing at you now, but one day people are gonna fear you when you get the ball in the last second.'"
Like Shaq expected, Kobe developed into a breathtaking player down the line. Even after the Big Diesel left the Lakers, Kobe won two more rings for the purple and gold. Ultimately, by the end of his career, Bryant became not only a Lakers legend but an NBA legend.
A look back at Kobe Bryant's 'Air Ball' game
ADVERTISEMENT
Article continues below this ad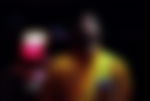 The LA Lakers faced off against the Utah Jazz in the 1997 postseason. While most expected this to be a close series, the Lakers were sent home in just five games. Furthermore, what most people expected to be a breakout series for an 18-year-old Kobe Bryant turned out to be a nightmare for him.
In a do or die game, the organization placed their trust in a young Kobe to take the last second shots. However, Kobe hit nothing but air 4 times! Ultimately, the Jazz closed out the series and advanced to the next round.
ADVERTISEMENT
Article continues below this ad
However, that nightmarish experience helped Bryant to develop into one of the best clutch scorers of all-time. If the Mamba had hit those shots, would he have turned out the same? Quite possibly, but one can never be sure.