'Only Curry Can Make Something Like That Seem Cool': NBA Fans Left in Splits After Unearthed Stephen Curry Video Shows an Unseen Side of Him
Published 06/19/2022, 4:30 PM EDT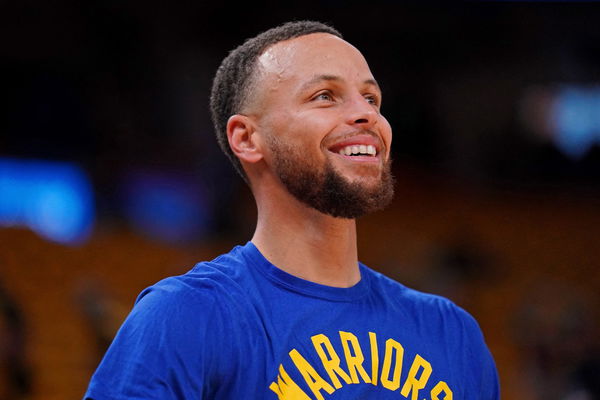 Golden State Warriors superstar Stephen Curry is the talk of the town right now. After leading them to their fourth championship in eight seasons, it looks like the Warriors never left. After the 2022 NBA Finals concluded, the Warriors opened as the betting favorites to win the title again in 2023. And that is all because of their point guard, Stephen Wardell Curry. The all-star player carried this team on his back during the season and throughout the playoffs.
Steph averaged more than thirty points a game to win his elusive first NBA Finals MVP. Not winning an NBA Finals MVP even after winning three NBA Championships was one of the blemishes on Curry's resume. He was under pressure to deliver in these Finals and deliver he did. Chef led both the teams in scoring and only had one bad game of note. Time after time, he delivered whenever his team wanted him to.
ADVERTISEMENT
Article continues below this ad
WATCH THIS STORY – 5 best Memes on Chris Paul Choking Yet Again in the NBA Playoffs
A resurfaced video of Steph Curry has now left NBA Fans in awe of him. The video is on Instagram. In the video, Steph can be seen wearing a funny hat while driving around a golf course. From the looks of it, it seems to be an old video of Steph. And the NBA Fans had a variety of reactions to it. Some of the reactions included: " I respect him too much to make fun of him."; "This man's who is cooking ya"; "Nah Steph is the and will remain the funniest dude in the league " among others.
Stephen Curry and the Warriors win the NBA title
Golden State would win the 2022 NBA Finals in six games over the Boston Celtics. It was one of those rare NBA Finals where most of the games were not close and teams won with double-digit points. The most statistical and analytical models predicted Boston to win.
ADVERTISEMENT
Article continues below this ad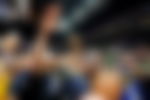 And after game three, which Boston won 116-100 to take two games to one lead with game four in Boston, it looked like the model would be proved right. But Curry and the Golden State Warriors had other plans.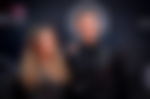 ADVERTISEMENT
Article continues below this ad
They would win three games on the trot, including two games in Boston, to close out the series in six games. This was the first time since March that Boston lost two games in a row.
Let us know in the comments below your favorite memory from the Finals.