"Only Time I Smoke Cigars Is When I'm Playing Golf…": Despite Not Talking to Michael Jordan for 10 Years Now, Charles Barkley Still Seems To Have Same Habits As Old Friend
Published 01/17/2023, 11:30 AM EST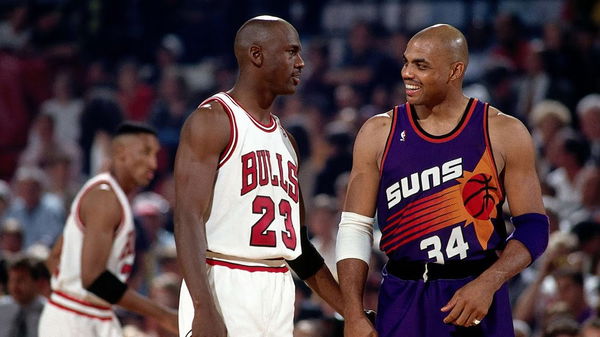 What are the first few things that come into your mind when you hear the name Michael Jordan? Basketball, NBA, two three-peat championships, arguably the GOAT, golf, and probably a cigar? When he is not crushing his opponents on the court, the Chicago Bulls legend is either out golfing or enjoying a fine cigar. Evidently, it seems like his habit has rubbed off on a few people, especially former friend, Charles Barkley.
Michael Jordan and Charles Barkley might have never played in the same team, other than the Olympics, but they sure did share a deep bond once. However, Barkley had confessed in NFL superstar Tom Brady's SiriusXM podcast "Let's Go!" that the pair hadn't exchanged words for the past 10 years. While that bond has long dissipated, the former Phoenix Suns star has seemingly picked up on some of MJ's habits that he continues to have.
Charles Barkley likes to smoke a cigar while golfing
ADVERTISEMENT
Article continues below this ad
In the latest episode of The Steam Room, one of the podcast listeners asked Charles Barkley if he liked fishing and hockey. Chuck answered that he did go deep sea fishing once back in the 80s but the experience was terrible. The 11x NBA All-Star explained that he did not like deep sea fishing because it was stressful and he did not like being far away from the land. Barkley then said that he preferred to just throw the bait and wait while enjoying a beer.
When co-host Ernie Johnson chimed in suggesting chilling with a cigar, the 'Round Mound of Rebound' replied, "You know it's interesting you said it. The only time I smoke cigars is when I'm playing golf or I go to a cigar bar and I love doing both of those."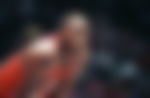 Well, it's not just Barkley who loves both of those things. In fact, His Airness' love for cigars has prompted him to make a custom-made Cigar lounge in his mansion.
ADVERTISEMENT
Article continues below this ad
Michael Jordan needed a smoke before every Bulls game
During an interview with GQ's Sam Schube, the editor-in-chief of Cigar Aficionado, Marvin Shanken shared an interesting fact about Michael Jordan that many were not aware of. Recalling a previous interview with MJ, Shanken revealed that cigars helped Jordan relax. Therefore, the 6x NBA champion would smoke a cigar before every home game.
WATCH THIS STORY: All those who were labeled as the next Michael Jordan
ADVERTISEMENT
Article continues below this ad
"He confessed to me that nobody knew, but on the way to every Bulls home game, because he's in the car for an hour and 15 minutes to an hour and a half, he smoked a cigar," Shanken told Schube.
Furthermore, Shanken said that if it wasn't for the cigar then the 14x NBA All-Star probably wouldn't have made all of his shots.
Edited By: Jayant Chhabra