'Only Wizard Can Save This Team': Fans Troll Washington Wizards with Harry Potter Context
Published 12/30/2020, 4:30 AM EST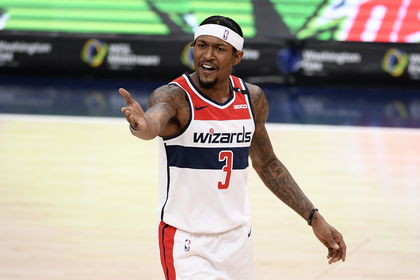 ---
---
The Washington Wizards are repeatedly failing to do justice with their second name. They do not seem to possess that magical touch required to be a winning side that can squeeze the victory out of tough nights. Their fourth straight loss in the 2020-21 season has worsened these concerns even more.
ADVERTISEMENT
Article continues below this ad
Wizards are facing a tumultuous situation right now. For them, Bradley Beal averaged an impressive 32 points in the last four games and Russell Westbrook scored a triple-double in all the three games he played. Still, this extraordinary contribution from their damaging duo has contributed to nothing. What's wrong? Twitter has the answer.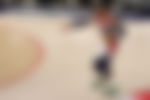 Twitter wants Harry Potter to take over them as the last resort
ADVERTISEMENT
Article continues below this ad
Consider this super interesting analogy. Assume Russell Westbrook be Harry Potter, Bradley Beal be Ron Weasley, Thomas Bryant be Sirius Black, Scott Brooks be Albus Dumbledore and the remaining players be the part of Dumbledore's Army. Now, they've got to use wizardry to face the Lord Vordemorts in the name of every other NBA team. They must now destroy their opponents and save the elixir of life, the NBA Championship for themselves. 
Well, Twitter denied buying this theory, and here is how they decided to rather troll the Washington Wizards.
They should change their name to the Washington Basektball Team. Wizards is considered offensive to Harry Potter and all the wizarding world

— Chris Spangler RIP KOBE 🇺🇸🇨🇦 (@cspangler2007) December 30, 2020
Harry Potter the only wizard that can save the wizards rn, cause they're ass

— ᴀɴᴏᴍᴀʟʏ🧛🏿‍♂️💋 (@kothekido) December 30, 2020
The Wizards that bounced back during those John Wall years are again out of track from the past two seasons. Nevertheless, the fans were excited when Russ joined the team and believed things will quickly change. However, they lost two of their three preseason games and now all four in the regular season.
ADVERTISEMENT
Article continues below this ad
Why are the Wizards out of order?
For one, their bench is not performing at all. The lack of depth in their bench strength is worrisome for head coach Scott Brooks. His attempts to put Ish Smith, Raul Neto, and Troy Brown Jr. around Russ have only backfired. Plus, Deni Avdija has not performed as an efficient starting player. He has proved good at defense, but his offense remains an issue.
Both Isaac Bonga and Troy went scoreless against the Bulls. The small ball play is something not working for the Wizards as of now. They are set to play the Bulls again in the next game and will hopefully come out with a different strategy, learning from their mistakes.
ADVERTISEMENT
Article continues below this ad
Do you think they can use the Potterheads' magic and make it even against the Bulls? Help us know in the comments.