OPINION: Three Things Boston Celtics Need to Do to Turn Their Season Around
Published 02/25/2021, 9:43 AM EST
---
---
The Boston Celtics have been struggling. Last year's Eastern Conference finalists have had a shaky start to the season. Currently the franchise is below .500, something that they haven't experienced for several seasons now. Despite having high-performing players and All-Stars, the Celtics are floundering this campaign. So what can they do to fix things?
ADVERTISEMENT
Article continues below this ad
Here are three things that need to happen if the Celtics want to improve their results.
1. Boston Celtics need to make a decision regarding Brad Stevens
ADVERTISEMENT
Article continues below this ad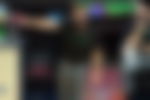 The future of Brad Stevens is still up in the air. After one of their worst starts to an NBA season, the Celtics organization may consider cutting their losses. Stevens has been with the Celtics for almost eight years now and has successfully overseen the franchise's rebuild. However, the string of losses and inability to reach the NBA Finals for 10 years may spell doom for Stevens.
2. See their options in the trade market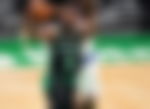 While no one on the Celtics has been performing exceptionally poorly, the front office may be fielding offers for some players. Kemba Walker was out at the start of the season and has had injury problems through his career. Daniel Theis has upped his value since the start of the season, and the Celtics may be tempted to cash in on his value before the deadline.
3. Alter the starting line-up
Perhaps the Celtics don't need anything more than a change in their playing system. Currently, the starting lineup consists of Kemba Walker, Jayson Tatum, Jaylen Brown, Daniel Theis, and Tristan Thompson. The main concern is that Brown, Walker, and Tatum are all ball-dominant player. The Celtics need to decide who is going to run the offense, especially during crunch time.
In the best interest of their development, the Celtics should place their faith in Jaylen Brown and Jayson Tatum. Giving them more time on the ball will allow them to gain further experience and work on their ability to run an offense in the best possible way.
ADVERTISEMENT
Article continues below this ad
Can the Boston Celtics turn things around?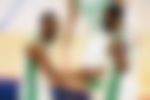 ADVERTISEMENT
Article continues below this ad
The Celtics are still one of the best teams in the NBA, in terms of sheer talent. Furthermore, Stevens has shown that he can coach a good team. But the Celtics need to make adjustments soon if they want to have a legitimate chance to reach the NBA playoffs this season.