Oscar Winning Actor Explains Why James Harden Demanding a Trade to the Brooklyn Nets Was Not Disrespectful
Published 04/01/2021, 6:30 PM EDT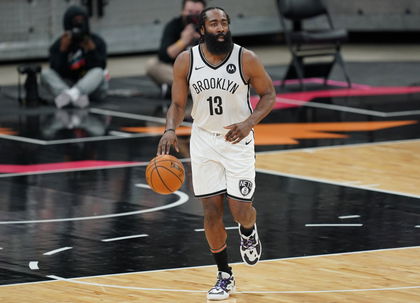 ---
---
The Brooklyn Nets have arguably been the best team in the league. After a shaky start to their regular season, the Nets have been unstoppable. Much of it has been because of their new addition, James Harden.
Ever since his arrival in Brooklyn, Harden has silenced all his doubters and has fit seamlessly alongside Kevin Durant and Kyrie Irving. He has by far been the most consistent among the three rarely missing a game.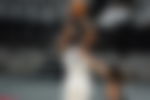 'The Beard' is averaging 26.1 points, 11.2 assists, and 8.9 rebounds per game since his arrival in the Nets. His monstrous stats have made him a constant in the ongoing MVP conversations.
With two of the favorites in LeBron James and Joel Embiid out with injuries, Harden does make a strong case for the title alongside Serbian center Nikola Jokic.
Jamie Foxx explains why James Harden leaving Rockets was not disrespectful
James Harden might be getting multiple plaudits for his amazing performances in Nets, but was at the receiving end of his fair share of criticism before the move.
The 2018 MVP was accused of disrespecting the Rockets franchise and instead of taking up the challenge in Houston, was accused of ring-chasing with the Nets.
Houston native and Hollywood actor Jamie Foxx recently made an appearance at ESPN's Sportcenter. There the veteran actor spoke about Harden's MVP chances and a host of other things.
Foxx said, "I don't think James Harden is thinking about an MVP. James Harden is thinking about a ring. These guys want to win a ring and they'll do whatever they want, they'll do whatever they can to win it all of the other stuff that we talk about is fodder."
Foxx later explained why Harden's move to Nets was not at all disrespectful toward the Rockets. "That's where no matter what we say that that would be to me what James Harden is chasing and fighting right now, and I don't think it's any disrespect to the team.
ADVERTISEMENT
Article continues below this ad
"You gotta understand, these guys are human. These guys are young and what's interesting about basketball we keep more on our NBA basketball players than any other sport."
The veteran actor later picked his favorite for the championship. "I hope that this year will just be super exciting, to see these guys going at it's gonna be some things going on but I still feel like LBJ."
'The Beard' and the Nets are absolutely loaded this season. With a blend of experienced veterans and young talented players, the Nets are fairly balanced.
The biggest challenge for the Nets, however, would be teams like the 76ers and the Lakers. Can the Brooklyn Nets finally win an NBA championship this season?