Other Inmates in Brittney Griner's Prison Might Hate Her Due to 1 Reason: Ex-Inmate
Published 11/14/2022, 10:51 AM EST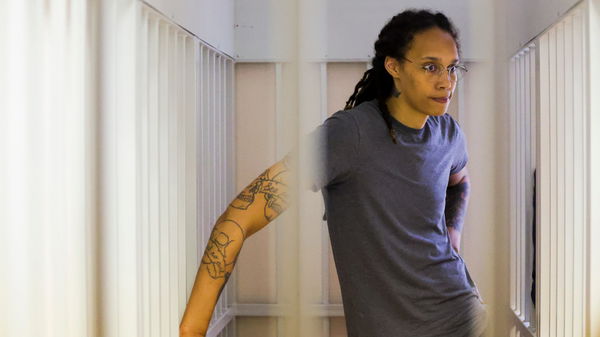 Phoenix Mercury star Brittney Griner has been all over the news for the past few months. Following her latest appeal rejection by the Russian judiciary, she has been transferred to a penal colony. 
However, the lawyers and Griner's family have no idea about the whereabouts of the basketball star. Harsh living conditions and hostile inmates await BG.
ADVERTISEMENT
Article continues below this ad
Talking about life in a penal colony, a former inmate divulged brutal secrets about living in one such colony. According to her, lots of prisoners suffer psychologically. Moreover, the security uses shrewd tactics to turn one inmate against the rest which might happen to Brittney Griner.
Former inmate issues warning to Brittney Griner 
Eight-time WNBA All-Star Brittney Griner has the whole world talking. She was arrested earlier this year in February when officials found vape cartridges containing cannabis oil in her luggage.
Subsequently, she was detained and the Russian judiciary sentenced her to nine years in prison. She currently is being transferred to a penal colony somewhere in Siberia or Far East Russia and surviving there will be no easy feat.
Nadya Tolokonnikova, who spent two years in a penal colony, recently shared what Griner might face while serving her sentence. She said, "They turn other prisoners against you. They'll punish everyone else in a penal colony, let's say, take away their warm clothing from them. And, they'll tell them openly that it happened because of her. It all happened because of Brittney."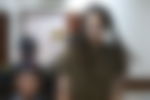 Therefore, prison guards could turn inmates against Griner because of her nationality or just for fun. Tolokonnikova also talked about how prisoners are made to work 16 hours a day in addition to living in such harsh and hostile conditions. This causes various mental and physical problems for the inmates. In addition, the former inmate also warned that Griner's sexuality might act as a detriment to her safety in such a hostile place.
Griner to serve her time in one of the harshest prison regimes in the world
ADVERTISEMENT
Article continues below this ad
Spending time in a prison is no easy task and Griner will be spending almost a decade in the harshest category of penal colonies. Although women are generally sent to mixed-gender low-security settlement penal colonies, Griner's crime entails she will be treated differently.(Source: People)
Interestingly enough, due to the fact that many inmates are sent to colonies for small crimes, they are united in prison. A former inmate talked about how Griner will be surprised by the support she receives in prison.
ADVERTISEMENT
Article continues below this ad
WATCH THIS STORY: Did WNBA star Brittney Griner date 7-ft Lakers center, Anthony Davis?
Tell us your thoughts about the Brittney Griner situation in the comments down below.
Edited By: Satagni Sikder