'Overreact': Former NBA Champion Cites His Own Example to Cover for Luka Doncic's Techs for Mavericks
Published 05/08/2021, 12:05 AM EDT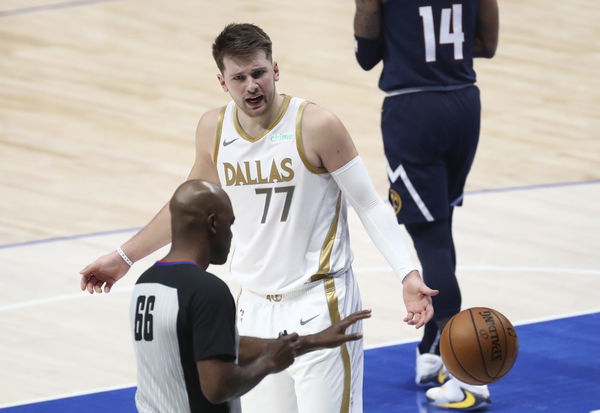 ---
---
The Mavericks are on a high with nine wins in their last 12 games. Surprisingly enough, the only three losses they endured came against the Sacramento Kings, who totally overpowered them. But those defeats would not concern the Dallas side as much as Luka Doncic's growing technical fouls tally would.
ADVERTISEMENT
Article continues below this ad
An otherwise smiling individual, the Slovenian has had a rough year with the referees. But now, with the season in its most sensitive last stretch, Luka can not afford to put his squad in jeopardy.
The star player knows this well, and hence, he was critical of himself in a recent interview. Still, there is someone who keeps complete sympathy with Luka and his outbursts on officials.
ADVERTISEMENT
Article continues below this ad
Kendrick Perkins saw his younger self in Luka Doncic
In a discussion with ESPN's Rachel Nichols, former NBA players Kendrick Perkins and Richard Jefferson took opposing sides. The latter was advising Luka to keep a close track of those technicals and spread them monthly in a way that he does not touch the uppermost limit.
On the other end, KP was of the opinion that certain things are a result of the heat of the moments and that they're tough to control.
Perhaps, the 36-YO retired champion remembered his 2009 tech for 'giving a look' towards Tyson Chandler and added, "Referees must realize that this is an emotional game. Everyone is not going to be soft-spoken. Sometimes guys are going to overreact in a certain type of way because you're in the heat of the battle. So it's hard to calm down… I'm an emotional guy. Guys who led the league in techs, like Luka, Russell Westbrook, and myself, we can't help that, we have more passion for the game than guys like yourself."
Notably, the 22-YO already has 15 technicals in the season and one another can attract a game's penalty for him. 
Read Also – Is EA's NBA Reboot Dead as Luka Doncic Likely to Be 2K22's Cover Star?
What had the Mavericks' leader admitted in his interview?
The Mavericks are playing better than what most people expected of them. They're ahead of the Lakers and are most probably going to stay safe at that 5th position to potentially clash with the Nuggets in round 1.
However, for that to happen, they'd want Luka Doncic, who is averaging 28.5 points, 8.1 boards, and 8.9 assists, to play each game.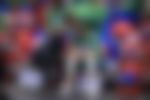 The last thing that team owner Mark Cuban would want is to lose a game because Luka could not keep his cool and got his 16th tech. Plus, every two techs after that number would result in a game on the bench.
ADVERTISEMENT
Article continues below this ad
Confessing that he knows this, Luka had earlier said, "I realize it. It's something that I'm not supposed to do, with all the emotions in games, but obviously, I've got to stop."
Interestingly, the young magician will have all his techs cleaned once he enters the playoffs. But until then, Luka must keep himself cool, and focus only on winning for his team. 
ADVERTISEMENT
Article continues below this ad
Will he miss a game to the punishment in the upcoming weeks? Help us know in the comments.