'Owe You An Apology': When an Emotional Shaquille O'Neal Cleared the Differences with Kobe Bryant
Published 02/15/2021, 9:25 PM EST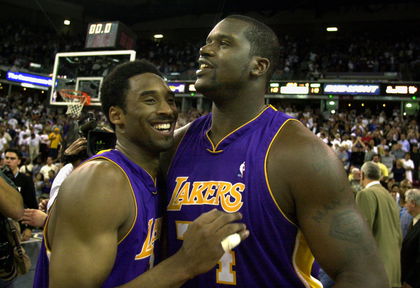 ---
---
Lakers' Kobe Bryant and Shaquille O'Neal became household names at the beginning of the century. They were everything from champion teammates to real foes. Theirs was a bankable story that the media loved and fans frenzied. 
ADVERTISEMENT
Article continues below this ad
The two names shook hands in 1996 when they began playing under the same banner. They shared their moments of astronomical success, mega controversies, and eventually one of them pulling out of the team. But there was a lot to their story event after that separation.
When Kobe Bryant made Shaq feel the guilt
ADVERTISEMENT
Article continues below this ad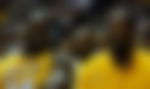 It was on Feb 15 during the 2009 NBA All-star games, Shaq (Phoenix Suns) and Kobe (Lakers) represented the WC All-star team. In that game, the West blew the East 146-119 and Kobe scored 27 points while Shaq Fu added 17. But what followed that game left an imprint in Shaq's mind.
In a 1-o-1 interview, Shaq had told Kobe, "Do you remember what you did during that game to make me realize I was [beep] you all these years? So we got the Co-MVP, it's me, you, and Shareef standing on the stage. What'd you tell me to do? You told me to take the trophy home. I took it home, and I gave it to Shareef. I realized I may have messed something because a lot of times that our beef was going on, you know me, I'm the master marketer, but 60% of the time I was just saying just to keep it going." 
Calling himself a marketer, Shaq accepted on camera that he spoke some negative stuff about Kobe Bryant back in the days, just because that helped his marketing. 
Shaquille O'Neal and his apology to the Black Mamba
Shaq and Kobe surprised the world with their beef. Nobody could imagine that the duo solely responsible for breathing life back into the Lakers and helping them complete a three-peat had differences. But things became clearer when even Phil Jackson agreed to the issues between the two.
ADVERTISEMENT
Article continues below this ad
In the same interview, Shaquille O'Neal added, "when you did that when you didn't have to do it coz you usually take it and they mail it, you know Shareef loves you. You gave him a trophy, I just said myself, 'luckily I won three out of four with this guy, but I was *** to this guy, I owe you an apology, I'm gonna give you an apology but we're not gonna be doing all that crying, but thank you for giving that moment because Shareef loved that moment. That was the forest time I was able to give him something, he was there, I was going through a lot at that time… I love you for that moment."
Be it because of Shaq's son Shareef O'Neal, The Big Shamrock can now pat himself on the back for timely apologizing in front of Kobe. Because if not for that interview, he'd have never gotten a chance to say it, not to a physical Kobe.
ADVERTISEMENT
Article continues below this ad
Read also – NBA Insider Reveals Shocking Details of Kobe Bryant's Beef with Lakers Teammate Shaquille O'Neal