'Part of His Case': ESPN Analyst Has a Michael Jordan Theory To Explain Lebron James' Availability This Season
Published 02/08/2021, 2:28 PM EST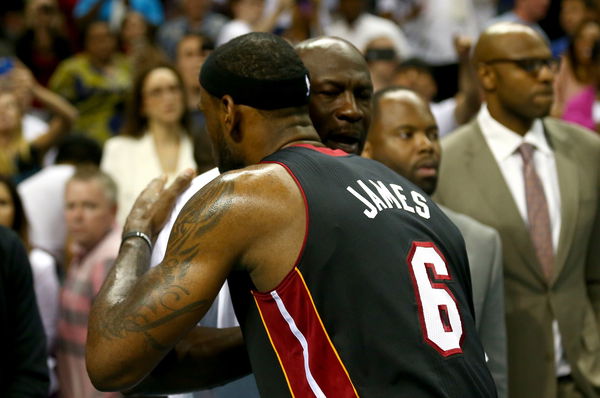 ---
---
'Availability is the best ability': The rallying cry that came out of LeBron James' mouth as ESPN's Rachel Nichols interviewed him on the court when the league was presenting the Los Angeles Lakers with the Larry O'Brien trophy on the court in October in the aftermath of the NBA Finals last year.
ADVERTISEMENT
Article continues below this ad
And he's continuing with that notion this season, as well. While most were expecting him to take a few nights off after a shortened offseason, he's defying all the odds by playing every game for the Lakers up to this point in the season.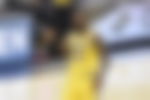 Couple that with his age (36) and he is driving the narrative for the 2020-21 NBA MVP. Prominent ESPN Analyst and fellow Ohio native Brian Windhorst believes that these may be tactics from his side to shift the balance in the GOAT debate with Michael Jordan –
ADVERTISEMENT
Article continues below this ad
"He's said for a long time, but he's really embraced this now when he talks about 'I always want to be available to my teammates'."
"It's not an attempt to minimize Jordan, but I do think it's a way to burnish his resume. Which is all those years in a row, all those mental difficulties that I suffered, all the changes, all of the exhaustion, I always came back. I was always able to ride through it. I was always able to pick myself back up," he continued. "And I do think that as he maneuvers his way to try to figure out how to catch Jordan, I think that's part of his case. And I don't think that's why he's playing back to back. But it's part of his case."
Will LeBron James move past Jordan with his fifth NBA title?
Personally, I feel that it is not just about the numbers. It does not matter which player has more MVPs or NBA Titles. What matters is the impact that they made on the game during their era and still continue to make to this day.
ADVERTISEMENT
Article continues below this ad
In this respect, the Chicago Bulls star has no rival. Aided by the marketing of the 'Dream Team', he was arguably the biggest celebrity in the 90s at one time. To this day, players wish to emulate him and take notes of his ferocious competitive side.
LeBron has an impressive resume, perhaps even more diverse than MJ. But he has not redefined the era the way MJ did. And for that alone, he may never dethrone Michael from his throne.
ADVERTISEMENT
Article continues below this ad