'Part of His Culture' – NBA Analyst Reveals Difference in Approach to Media Between LeBron James and Kobe Bryant
Published 03/19/2021, 2:00 AM EDT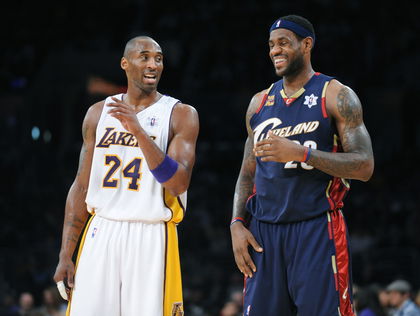 ---
---
LeBron James and Kobe Bryant are two of the greatest basketball players in history. The two carried the NBA into the next era after the retirement of Michael Jordan. In fact, Kobe was seen as the natural successor to MJ after the latter's departure left the GOAT throne up for grabs.
ADVERTISEMENT
Article continues below this ad
James, on the other hand, entered the league with incredible hype and was expected to be the new face of the NBA, given how talented and gifted he was even at a young age.
LeBron James and Kobe Bryant – distanced from the media
ADVERTISEMENT
Article continues below this ad
Th etwo were very different in their approaches. NBA analyst Jack McCallum revealed on his podcast the difference between LeBron James and Kobe Bryant.
For him, James was a little less approachable by the media because he understood basketball history. Furthermore, James was focused more on furthering his NBA career, rather than entertaining members of the media.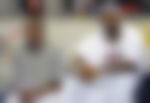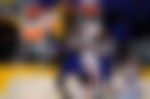 "No absolutely. Just because of that physical presence, he was intimidating. But you do have to be careful about generalizations and stereotypes. Because LeBron wasn't one of these kids who didn't understand history. His mind wasn't a blank slate about basketball."
LeBron unfazed by media coverage
McCallum added that James understood all aspects of basketball, including the media. But, it just wasn't in his make-up to concern himself with media coverage. This is why the infamous Sports Illustrated cover, in which he was dubbed the 'Chosen One,' didn't do much for him. Kobe, while also not being concerned about the media, knew why and how to entertain the scribes.
"His mind understood basketball history. He just as part of his culture, Sports Illustrated just wasn't it. And Kobe, it might not have been it either. But Kobe was always smart enough and canny enough that he had to play with Slam, but he also had to play with Sports Illustrated and ESPN."
ADVERTISEMENT
Article continues below this ad
Both players, regardless of their approach to the media, ended up becoming media icons during their times in the NBA. Kobe was one of the most popular players in the NBA and was always invited to talk shows and interviews. James, on the other hand, became a media phenomenon. He even hosted the popular skit-show 'Saturday Night Live' in 2007, while only being 22 years old.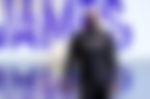 ADVERTISEMENT
Article continues below this ad
Who was the more popular player, Kobe Bryant or LeBron James? Both are considered two of the biggest icons in NBA history. Furthermore, they were two of the few players in the NBA that were able to transcend the sport of basketball during their playing days.