Patrick Beverley on Why "Flabby" and "No Muscle" Luka Doncic Is Tough to Guard: " He's Physical as F–K and Flops at the Same Time"
Published 03/11/2022, 11:04 PM EST

Follow Us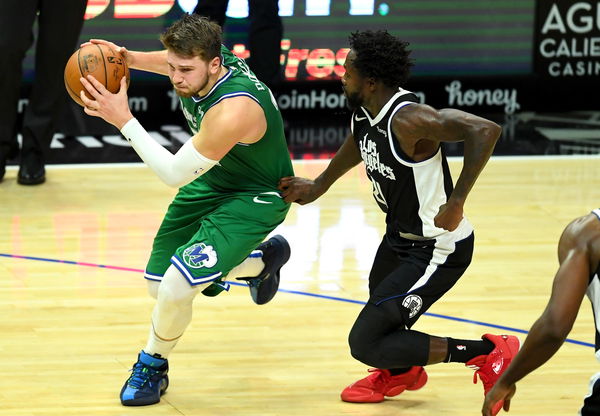 Luka Doncic is one of the best talents the NBA has seen in a long time. He came into the league as an EuroLeague MVP and he took the NBA by storm. It's been 4 years since Luka made his debut, but he is already a multiple-time all-star and a superstar of the game. Many have compared his start to that of LeBron James, while some say he was better than LeBron at the same age.
Luka might not be one of the most gifted players athletically, but he is still one of the toughest players to guard. He is strong, intelligent, savvy, crafty, and can cook you in multiple different ways. Doesn't matter who is on him, Luka always finds a way to score. And if there is a smaller guy guarding him, watch out. Luka had dominated smaller defenders in the past. And one of them is NBA star, Patrick Beverley.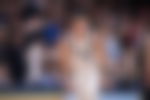 Beverly says Luka Doncic did a real good job of exploiting him
ADVERTISEMENT
Article continues below this ad
Patrick Beverley of the Minnesota Timberwolves is considered to be one of the best defenders in the league. Many point guards have struggled against Beverly, as he makes life very difficult for them. But Luka doesn't seem to have any problem going up against Beverly. He seems to enjoy the matchup and he toys with him at times.
WATCH THIS STORY: Find out more about Nikola Jokic and his family 
Beverly was recently on The Old Man & the Three show. He was asked by JJ Reddick what makes Luka so tough to guard. Beverly says, "His intelligence, like uh. He's physical as f–k and flops at the same time, which is the exact same thing I do."
ADVERTISEMENT
Article continues below this ad
"He initiates the contact, hit you and it's not like… it's not muscle with him… It's kind of that flabby solid type of… You can't really guard him physically, like the type of way I wanna guard him. He did a good job of exploiting that, a real good job."
READ MORE:  Isiah Thomas on Thrashing Michael Jordan Consistently at Just 6′1″ Tall Height: "I'm Never Gonna Jump As High as Jordan"
ADVERTISEMENT
Article continues below this ad
Luka is one of the most intelligent players in the league and makes sure he gets any advantage he can. He uses his size to take advantage of smaller defenders, even if they are elite. Players struggle to keep up with Luka even though he's not athletic or quick. Luka uses every trick in the book to get by and it's difficult even for defenders like Patrick Beverley.