Patrick Beverley Reacts to Rumors Linking Ben Simmons to Minnesota Timberwolves
Published 08/31/2021, 10:25 PM EDT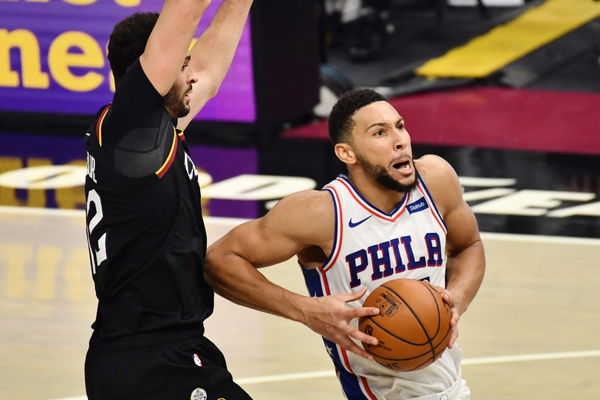 ---
---
The complex situation around Ben Simmons is far from over. The Sixers are not compromising with the trade offers and the other teams are struggling to trust the forward player's worth. But there's still a front-runner in the Minnesota Timberwolves who are keen on signing Ben.
ADVERTISEMENT
Article continues below this ad
For almost a month, the Sixers are hearing denial for their Ben-related demands and are still not backing down. It's as if they'd rather have him for years against sending him out cheaply. However, they might've just found a buyer.
ADVERTISEMENT
Article continues below this ad
Patrick Beverley sent out a positive signal for the trade
The Sixers want an All-Star level player in return for Ben Simmons and that's causing a whole lot of problems. Now, a report suggests that the Wolves are willing to go the distance because they wish to build a contending team.
As a push towards that, Minnesota's latest signing in former Clipper Patrick Beverley has given a green signal to the talks. He recently argued that D'Angelo Russell, Anthony Edwards, and Karl Anthony Towns, alongside Ben, are a great match.
Now there's an underlying problem with that fantasy. The Sixers want a great player in return and those three Wolves are all the franchise has. If not one of them, Minnesota can offer Malik Beasley, Taurean Prince, Jaden McDaniels, and future round 1 picks. Will the 76ers see potential in these names? Only time will tell because they also have to figure who'd fit the best with Joel Embiid.
Thing is, not entirely sure how much pressure this actually applies to Sixers, especially if Simmons doesn't report. I don't think holding out will torpedo trade value like it did decades ago. GMs all have strong opinions on his +'s and -'s and know current sitch is temporary..

— Derek Bodner (@DerekBodnerNBA) August 31, 2021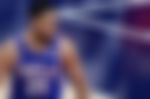 Sixers' Ben Simmons unwilling to drive towards Minnesota Timberwolves?
Another fresh update suggested something rather interesting. It claimed that the Peacemaker is unwilling to stay in Philly and he has made it crystal clear to the organization. So now, the Sixers are in the same position as were the Rockets when James Harden desperately wanted out.
ADVERTISEMENT
Article continues below this ad
Additionally, the catch is that Ben reportedly wants to join a Californian team and that would mean either of the Warriors, the Kings, the Lakers, or the Clippers. So, the situation around Minnesota does not look good from this angle.
ADVERTISEMENT
Article continues below this ad
But still, the onus is on Philly and how they can convince a franchise to make an offer that becomes a win-win-win for the trio of 76ers, Ben, and the third party. Do you believe the Wolves can win this race? Help us know in the comments section below.
Watch this story – Ben Simmons, Kyle Kuzma, and Other NBA Players Who Had a Disastrous 2020-21 Season