Paul George Joins Michael Jordan, Kobe Bryant, and Kevin Durant in Elite Playoff Stat
Published 06/29/2021, 1:51 AM EDT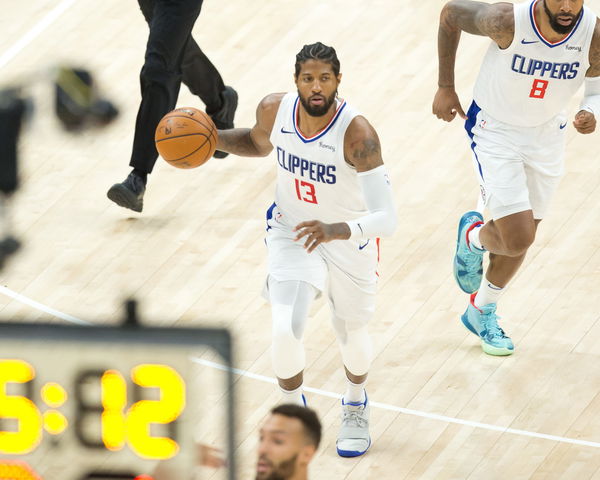 The Los Angeles Clippers led by Paul George secured a huge win against the Phoenix Suns in game 5. Clippers took the game 116-102. As a result, the series stands at 3-2 and would now demand a game 6. As we've seen in the past, the Clippers are a team that will fight till the end.
ADVERTISEMENT
Article continues below this ad
However, the job is far from finished for them. Devin Booker was the Suns' star tonight with 31 points while Chris Paul ended with 22 points and 8 assists. However, this was not enough to overcome the wrath of Marcus Morris and PG13.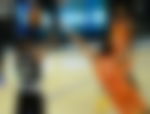 Paul George makes history
ADVERTISEMENT
Article continues below this ad
The Clippers' main man, Paul George, had arguably his best game for the Clippers since joining them. Young Trece accumulated 41 points, 13 rebounds and 6 assists. In addition, he als0 had 3 steals and shot 75% from the field.
Paul George joined some elite company through this performance, becoming one of only 4 players to have over 20 points in the first 18 games of the playoffs. He joins Michael Jordan(3 times), Kobe Bryant, and Kevin Durant(2 times).
All three of them made it to the Finals in the years they achieved this feat. George has been nothing short of remarkable since Kawhi's injury, and he will look to continue this form.
He is evidently looking more confident while taking shots and that is a big positive for the Clippers.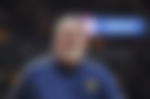 Elimination still looms large over the Clippers
Even though the Clippers played amazing basketball in game 5, they still see themselves down. They will have to defend home court in Game 6. After that, they will have a game 7 at Phoenix. It will be a tough task for the Clippers, as they cannot afford a slip up at any stage.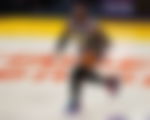 Good news is that Paul George and company have been firing on all cylinders. While Paul George has been the star of the show, others have played their roles to perfection.
ADVERTISEMENT
Article continues below this ad
Marcus Morris looks to have recovered from his knee injury and had a great game with 22 points. Reggie Jackson has upped his performances in the off-season and consistently scored when needed.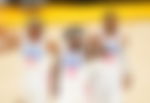 The Clippers are looking extremely tough. However, Chris Paul and the Phoenix are equally skilled. It will definitely be an exciting battle, and it could be anyone's game at the end of the day.
ADVERTISEMENT
Article continues below this ad
WATCH THIS STORY– LeBron James vs Kevin Durant duel in the 2017 NBA finals, Golden State Warriors vs Cleveland Cavaliers