"Dude Is Still Salty..": Celtics Legend's Scathing Take On LeBron James Leaves NBA World in a Frenzy
Published 09/23/2022, 10:30 AM EDT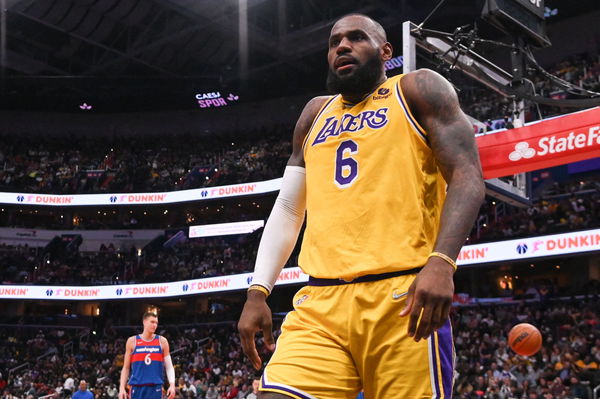 LeBron James has been in the league for so long that players who went toe to toe in their primes against 'The King', then retired and became analysts are now claiming that age will finally affect James. LeBron will soon be entering his 20th season in the league. There's still hope that he can lead the Los Angeles Lakers to another championship.
While some fans and analysts like the chances of the Lakers winning it all, most people don't think that will happen. Former Boston Celtics superstar Paul Pierce, who had many legendary duels with LeBron, isn't terming the Lakers as contenders.
ADVERTISEMENT
Article continues below this ad
The Los Angeles Lakers have made various changes to their roster after a disastrous season in which they failed to make the playoffs. While the new players will have huge roles to play, the onus arguably lies on LeBron James and Anthony Davis to lead them to banner number 18. However, Pierce thinks they will find it challenging to do so because of James' age.
"I'm not seeing the Lakers as a legit contender", Pierce said. He continued, "For one, LeBron is a year older. Yeah, he averaged 30, but how much longer can he do that? And now you're gonna put that pressure on him at the age of 37, 38 to go out there and help carry A.D. He can't stay healthy. But then who the other moving pieces? Who your role players?"
Fans react to Paul Pierce's comments
Pierce's comments drew the ire of NBA fans on Twitter and they made their feelings known:
Been saying this for the last five years and y'all still ain't learn lol.

— JAY🖤 LAKESHOW🏆 (@JayRodriguez___) September 22, 2022
Paul Pierce doesn't see Lakers as 'legit' contenders due to LeBron's actions towards pierce during his career in boston

— GOAT  (@LilJayJump) September 22, 2022
Paul pierce is biased with all due respect

— Himmy Neutron 🚀🩺 (@krzystoph24) September 23, 2022
Watch Bron average more points in his farewell tour than Paul Pierce at the height of his career.

— Qambar Hasan Rizvi (@QAMBARR1) September 23, 2022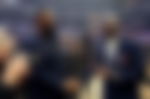 LeBron James and Paul Pierce had a fierce rivalry
James and Pierce were big rivals during the latter's playing days. They faced each other multiple times in the post-season which resulted in some animosity between the two. James and Pierce faced off five times in a span of seven years for various different teams.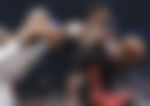 ADVERTISEMENT
Article continues below this ad
Pierce's Boston Celtics got the better of James' Cleveland Cavaliers in 2008 and 2010. This led to James joining the Miami Heat in the summer of 2010. The Heat won the playoff series against the Celtics in 2011 and 2012 which proved to be the final nail in the coffin for the legendary Celtics trio of Pierce, Ray Allen, and Kevin Garnett.
WATCH THIS STORY: LeBron James, Michael Jordan, Kobe Bryant, and other NBA legends who shaved their heads in the NBA
However, this wasn't the end of their matchups as Pierce faced James for the last time with the Brooklyn Nets in 2014. Miami overpowered the Nets as LeBron James got one over Paul Pierce yet again.
ADVERTISEMENT
Article continues below this ad
Only time will tell whether James can continue to carry the load. The new season begins on October 18th.
Do you think LeBron James will lead the Lakers to another championship? Let us know in the comments below.