'Pay Homage': Kevin Garnett Reveals Why He Picked Isiah Thomas Over Others to Present Him the Hall of Fame Honour
Published 05/14/2021, 11:19 PM EDT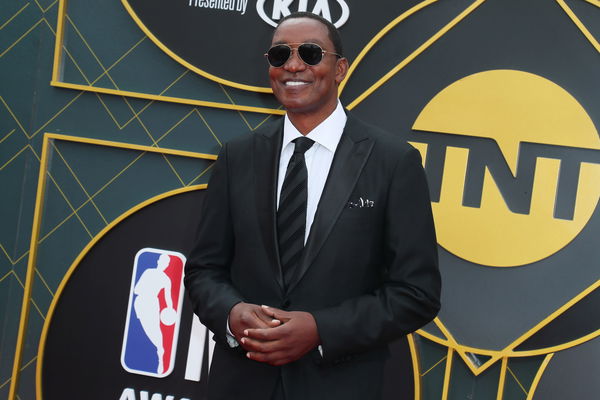 ---
---
It's an enticing week for the NBA fans who have their favorite teams cementing playoff spots and the much-loved athletes receiving the HOF award. One of the three legends taking the center stage to receive the recognition would be Celtics' Kevin Garnett. 
ADVERTISEMENT
Article continues below this ad
Now, Michael Jordan would do the honors to present the posthumous award to Kobe Bryant. Spurs legend David Robinson will introduce teammate Tim Duncan to the recognition while Isiah Thomas will convene it for Kevin Garnett. While the case of Kobe and Tim appeared obvious, why exactly did KG pick IT for himself?
Kevin Garnett opened up about his NBA Hall of Fame selection
ADVERTISEMENT
Article continues below this ad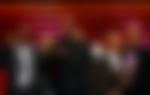 15x All-Star (fourth-most), 4x rebound champ, and the 2008 NBA Champion, Kevin Garnett, is arguably the best two-way player the league has seen. He spent 66.66% of his 21-year career with Minnesota but attained the ultimate success with the Celtics. Still, he picked neither Ray Allen nor Paul Pierce to mark the greatest day of his post-retirement life. So apart from doing away from making the tough selection between the two, what compelled him to go specifically for Isiah Thomas?
In a recent one-on-one conversation with IT, The Big Ticket answered that for his fans and also for Isiah himself. The 44-YO respectfully expressed, "This was my first time going through any of this Hall of Fame stuff. They asked me if I can choose someone to present me or bring me out or whatever. I was like, what do you mean? Well, someone from the fraternity that you obviously value and respect… pay homage to someone that helped me get to a point to make a decision on my future when I was so young, I won't say naive, but I was full of dreams and hopes. I'd like to think that you helped me… Would you consider possibly introducing me… it'll be an honour?"
To this, an overwhelmed Zeke, smiling unstoppably, responded in affirmation, locking the combination. 
Read Also – What are the Requirements to Become an NBA Hall of Famer?
KG, Isiah Thomas, and the underlying connection
ADVERTISEMENT
Article continues below this ad
One of the greatest point guards ever, someone who even challenged Michael Jordan, Isiah left the league in 1994. Exactly a year later, KG joined the NBA as a Farragut product. Kevin spent a large chunk of his early life in Chicago, idolizing Isiah Thomas (an Illinois native). 
Later, just as KG was getting ready for his NBA dreams, it was the Pistons legend who supported him with the 1995 NBA Draft entry. In the interview too, Kevin extended his thankfulness by saying, "You were an intimate part of my makeup and me going forward. I'd like to thank you for everything you've ever done for me."
ADVERTISEMENT
Article continues below this ad
A Raptors executive soon after his retirement, the 2-time Pistons Champion wanted to draft KG in 1995. However, as fate would have it, Minnesota picked KG at #5, and that left Damon Stoudamire for the Raptors to choose. Anyway, the two always held mutual respect for one another, and that invisible admiration will soon take a real shape when they'll hug each other on the HOF Stage.
Did you like Kevin Garnett's decision to pick Isiah Thomas over other options? Help us know in the comments.