Peculiar, Bold & Crazy: A look at All of LaMelo Ball's Tattoos
Published 09/09/2021, 12:13 PM EDT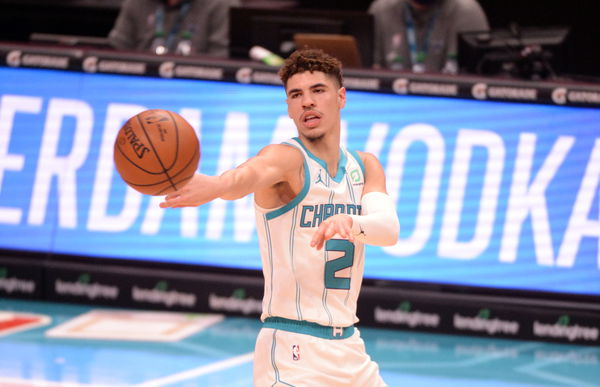 LaMelo Ball certainly left a powerful impression in his rookie season with the Charlotte Hornets. After all the hype surrounding him when he was being drafted last season, it is safe to say, he lived up to all of it. In fact, being the winner of the Rookie of the Year award is enough to back it up.
ADVERTISEMENT
Article continues below this ad
Other than his on-court persona, Melo is known to be fond of getting himself inked. And the plethora of meaningful tattoos all over his body is a testament to that. So, here are all the different kinds of art he got tattooed on himself.
A collection of his imagination
ADVERTISEMENT
Article continues below this ad
On Lamelo's left leg, he has gotten several tattoos close to one another that may have different significances but if seen carefully, is actually one whole picture, which is of the space. It has the quote 'Sky is the Limit' on top, which is self-explanatory.
Right below it is an astronaut holding something with the word 'MB1' on it. Now, this actually represents LaMelo's signature sneakers called MB1 that were launched in 2017 under their family brand 'Big Baller Brand'. This is actually owned by his father, LaVar Ball.
Right next to it, Saturn has been drawn, which symbolizes power, mystery, dominance, and much more. Under that is a rocket taking flight, which means progress, wisdom, and achieving beyond limits. As a whole, the picture looks one, but each has separate meanings. This is actually done by his tattoo artist Herchell L Carrasco, who flaunted this masterpiece on his Instagram as well.
WATCH THIS STORY: Make-A-Wish-America, Stand Up to Cancer & Other Organizations Through Which Kobe Bryant Made a Difference
LaMelo Ball gets former jersey number 1 with wings
Before LaMelo Ball was drafted by the Charlotte Hornets, he always used to wear the jersey with the number 1 on it. However, he could not take that number in the NBA because his teammate, Malik Monk already has it.
But that did not mean this digit meant any less to him. This is what he wore growing up while playing basketball. So, he got that number with huge wings inked right at the center of his chest. As per the tattoo artist Carrasco, "The whole piece took about 4 hours to complete."
Lamelo Ball gets "Fear" and "God" on his wrists
LaVar has always shown his utter hate for tattoos and when LaMelo's elder brother LiAngelo Ball retaliated by getting a full tattoo sleeve on his arm, LaVar wasn't pleased at all. So when Melo got "Fear" and "God" tattoos on wrists, LaVar's reaction was pretty much the same, filled with anger.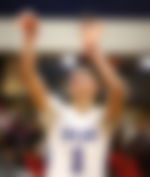 Rare angel with his hairstyle
Unfortunately, because of Melo's wrist injury, he was unable to play the entire debut season. But that did not mean he was going to stop getting inked, and this one is absolutely amazing. Melo got a huge angel tattooed on his right forearm but there's a catch! The angel has been customized in a way that his hairdo is exactly like that of LaMelo's. Talk about self-love, right?
ADVERTISEMENT
Article continues below this ad
Lion and a Cub
Melo did not leave his left forearm idle either. He decided to get a Lion, and a cub tattooed with the number 191 engraved on top of it. Also from the same tattoo artist, this actually symbolizes courage, a fighter, and authority.
ADVERTISEMENT
Article continues below this ad
Well, the 20-year-old will probably continue to get some more wild tats and surprise us. What do you think he might get next?