'Can Do Everything': Pelicans' Brandon Ingram Reveals His Basketball Icon
Published 12/28/2020, 6:00 AM EST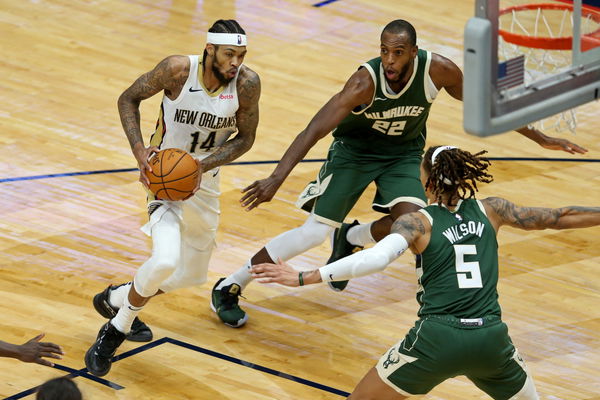 ---
---
Brandon Ingram had a breakout season last year. He went to the New Orleans Pelicans last year in a trade that led Anthony Davis to the Los Angeles Lakers. Ingram was the number two pick in the 2016 NBA Draft but had failed to make a major impact for the Lakers.
ADVERTISEMENT
Article continues below this ad
But since arriving in New Orleans, Ingram stepped up his game. Last year, he was the Pelicans' best player. For his performances, Ingram was named as an NBA All-Star for the first time in his career.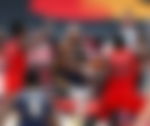 Brandon Ingram spoke to teammate JJ Reddick for his podcast and discussed a host of topics in the episode. When asked about whom he models his current game after, Ingram gave an unsurprising answer.
ADVERTISEMENT
Article continues below this ad
He said, "For me, it was always Kevin Durant. I watched him throughout college. And I definitely watched him from his rookie year to this point. And just the way he handles the basketball." 
Brandon Ingram is inspired by Kevin Durant
ADVERTISEMENT
Article continues below this ad
Ingram spoke about his first time watching Kevin Durant in the NBA, and then eventually playing against him when he entered the league. He was shocked at how easily Durant moves and scores with the ball, despite all obstructions.
Ingram added, "When I was coming up, he was labeled as 6'9″ and I thought he was amazing then. But getting in the league and seeing that he actually 7'0″ and he is doing all of this. And when I contest him, he acts like he doesn't see me at all. And I feel like I've got some of the longest arms in the league. I'm like 'he can do everything on the basketball floor'. When I see him, I want to be like him." 
However, Ingram revealed that he also enjoys creating chances for his teammates and giving them the ball as much as possible. Ingram talked about playing as a faux point guard in high school, and how happy sharing the ball with his team makes him.
ADVERTISEMENT
Article continues below this ad
"But besides that, the biggest part for my game, I get happy when I'm passing the basketball. For me that is like being a point guard, I was kind of like a point guard my senior year of high school. I get happy, I don't know where I got that from when I'm passing the basketball and I'm getting guys in the right spot."