'People Treated Them Like Gods': Shaquille O'Neal Reveals How Lakers Legends Inspired Him
Published 01/10/2021, 10:42 AM CST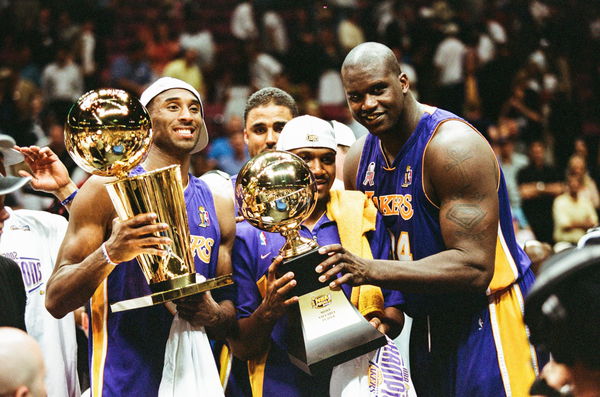 ---
---
The Los Angeles Lakers franchise has been blessed with many great players. Whether it's Magic Johnson, Kareem Abdul-Jabbar, Kobe Bryant, and Shaquille O'Neal. All NBA fans, at one point, have wondered what it's like being a legend, playing among other legends, and being a part of one of the most popular franchises of the NBA.
ADVERTISEMENT
Article continues below this ad
It's not always as easy as it looks. We all know the infamous Shaq-Kobe feud that started off with a fistfight in a scrimmage at practice, an incident that laid the foundation of a bitter-sweet relationship for years to come.  While Shaq's work ethic was Kobe's biggest issue, it actually worked in his favor.
The offense started to surround Bryant, and this made Shaq very mad. He even asked to be traded mid-season at one point. However, with a coach like Phil Jackson, their beef didn't affect their productivity on the court. They actually ended up winning three consecutive championships together.
ADVERTISEMENT
Article continues below this ad
Has anyone ever wondered what playing with the Lakers meant for Shaq? Well, let's find out from the man himself.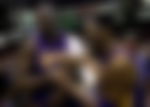 Shaquille O'Neal wanted to attain god-like status
In an interview, Shaq was asked about his time with the Lakers. "It's all about dreaming. As a youngster, I always used to watch the Lakers and Magic Johnson, Kareem, and the Celtics and the Pistons. I always said 'If I ever get to that level, I want to be recognized as a champion.'
He further explained, "I met those guys when I was young and they were, of course, getting older. The people treated them like Gods. And I was like, 'You know, I want this type of treatment'. So, it took me a while to get there. But once we got the blueprints, Kobe and myself, plus we were playing with Phil, it was easy for us. We were able to win three in a row."
ADVERTISEMENT
Article continues below this ad
He topped concluded by mentioning that dreams and aspirations should be one's priority. He also emphasized on the importance of understanding one's mistakes and working on them.
ADVERTISEMENT
Article continues below this ad
His exit from LA might not have been ideal. However, he made the most of it with them. This is probably why he achieved so much success in life as a professional basketball player.