"People Used to Say, He's Just a Hot Dog..": 5x NBA Champion Dennis Rodman Felt Relieved Proving His Critics Wrong in 1990
Published 11/16/2022, 4:50 PM EST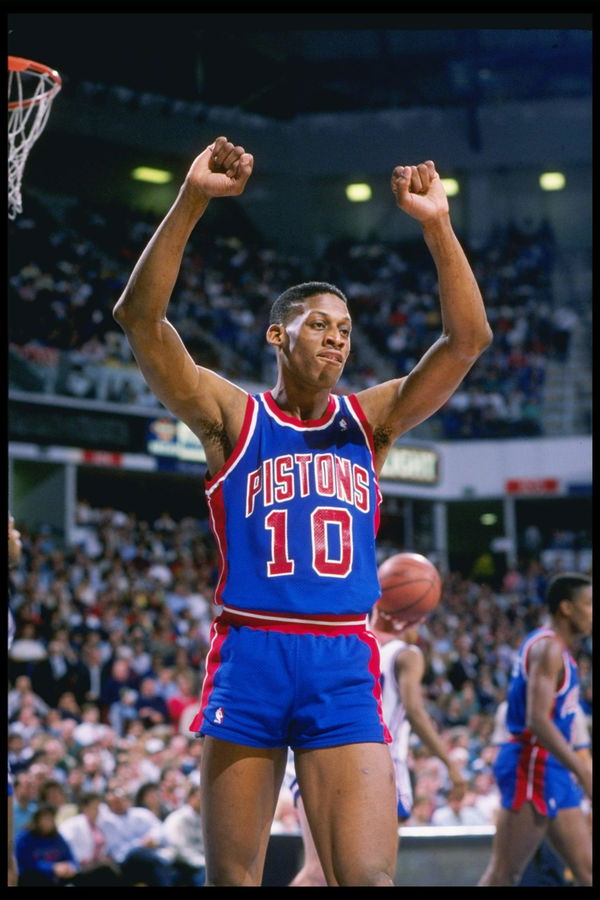 Dennis Rodman was the original bad boy in the NBA. An eccentric and charismatic persona, his antics made the Worm a fan favorite. His rebellious nature often attracted the most attention. However, the five-time champion wasn't always an outspoken character. During his days with the Detroit Pistons, Rodman was shy and quiet. His lanky appearance was rather deceptive. Rodman's resolve to win was unbreakable, and the hunger answered his critics back in 1990.
After a rough childhood, Rodman made his way into the NBA. The seven-time rebounding champion never impressed with his scoring. However, he had the heart of a warrior. Every time the Worm went on the floor, he made it his goal to be the hardest playing star on the court. A tenacious and lockdown defender, the quiet star played an integral part in the Bad Boy Pistons' consecutive title wins.
ADVERTISEMENT
Article continues below this ad
However in 1990, critics bombarded Dennis Rodman. His skinny stature seemed easy to overrule. However, the Worm had other plans in mind.
How Dennis Rodman won against his critics
Rodman didn't look like the ideal basketball player. He wasn't a scoring wizard-like Michael Jordan or an elite playmaker like Magic. However, he could go unconscious on the boards. In addition, his renowned defense had won his two Defensive Player of The Year awards. Likewise, he believed in tiring out his opponents and winning by the way of will. Notably, Rodman didn't believe in trash talk. He believed in proving the doubters wrong by playing overwhelming defense.
After an emphatic win over the Knicks in 1990, Rodman sent a message to his critics. He said: "People used to say, 'He's just a hot dog. Why doesn't somebody just lay him on his butt?'. Now, people are coming to grips with it's just the way I play. I don't go to other teams' benches and point at them. I don't point fingers in their faces."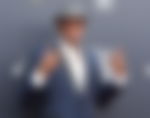 The Worm's hard work was always on display. Jumping into the stands for a loose ball and battling for every single rebound is what Dennis Rodman a threat. His legendary sequence with Charles Barkley is still an enthralling clip. Before Rodman, no one realized the true value of being a rebounding specialist. However, with his combined skill of grabbing boards and playing rough defense, the Worm created his legend. And slowly critics started to pay attention and understand his craft.
ADVERTISEMENT
Article continues below this ad
"'Work hard, keep going, keep going. Eventually, one of you is going to wear down and it damn sure isn't going to be me,'" this was Rodman's motto throughout his career. He didn't believe in trash-talking or flashy displays. The seven-time rebounding champion did what was needed on the court to secure his five NBA championship rings.
ADVERTISEMENT
Article continues below this ad
Watch this story: Dennis Rodman's omnipresent nudity inspired the cast of the surreal life to do something bizarre 
While his persona changed, the Chicago Bulls legend's approach never did. As far as playing hard goes, do you think anyone will ever surpass Dennis Rodman? Let us know your views in the comments below.
Edited By: Satagni Sikder