"Phew!": NBA World Pulled Out of "Dark State of Despair" as Major Luka Doncic Update Put His All-Star Game Hopes on Thin Ice
Published 01/27/2023, 11:18 PM EST

Follow Us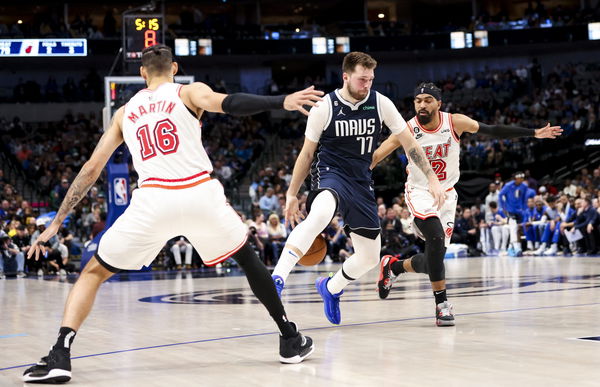 With a 26-24 season record so far, the Dallas Mavericks are in the sixth position in the Western Conference. Having defeated the Phoenix Suns in their last matchup, fans got to see them play exceptionally well without their leading scorer on the floor. An injury scare forced Luka Doncic to be rushed to the locker room from which he did not return for the rest of the game. However, an injury update on the Mavericks star has many fans breathing a sigh of relief.
Within the first three minutes of the game, Luka Doncic managed to injure his left ankle while trying to get a shot over Suns' forward, Cameron Johnson. As Doncic tried to create space in the post for a fadeaway, he accidentally tweaked his ankle and passed the ball outside.
Is Luka Doncic in a better shape now?
ADVERTISEMENT
Article continues below this ad
Luka Doncic was immediately taken off the floor and into the locker room as he could be seen in immense pain, limping off the floor. Many wondered if this would cost Luka his spot in the upcoming All-Star game.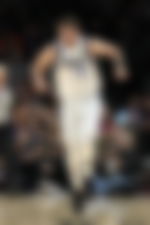 According to Adrian Wojnarowski of ESPN, "After hurting his left ankle in victory over Suns on Thursday, Mavericks All-Star Luka Doncic is expected to be day-to-day with what's described as a 'mild sprain'."
Knowing this, fans were quick to express their relief with one posting a gif that just said, "Phew." While another fan commented, "I am no longer in a deep, dark state of despair!"
Here are a few more reactions from Twitter.
Although fans were happy to hear about this, many still speculated whether he will be healthy enough to play in the All-Star game.
The Mavericks are promising even without Luka Magic
The entire offense of the Dallas Mavericks not only revolves around Doncic but is widely dependent on him as well. He is breaking records and setting new ones on a nightly basis. The fact that someone other than Doncic took over for the team on offense meant that all hope is not lost on the rest of the Dallas squad.
ADVERTISEMENT
Article continues below this ad
Watch This Story – Luka Doncic, Giannis Antetokounmpo, and 4 NBA stars make have combined to make NBA history, here's how
However, to give out a judgment based on one game would be too soon and a bit premature. The Mavericks will be flying to Salt Lake City next to take on the Utah Jazz. And since the Slovenian basketball star has been ruled out for that game, it would be interesting to see if the rest of the team can hold their ground in the absence of their leading scorer.
ADVERTISEMENT
Article continues below this ad
What do you think? Will the Mavericks be able to come out on top without their All-Star leader? Let us know what you think in the comments section down below.