Philadelphia 76ers Teammate Danny Green Confesses How Badly the Team Wants to Set Things Straight With Ben Simmons
Published 09/27/2021, 8:40 AM EDT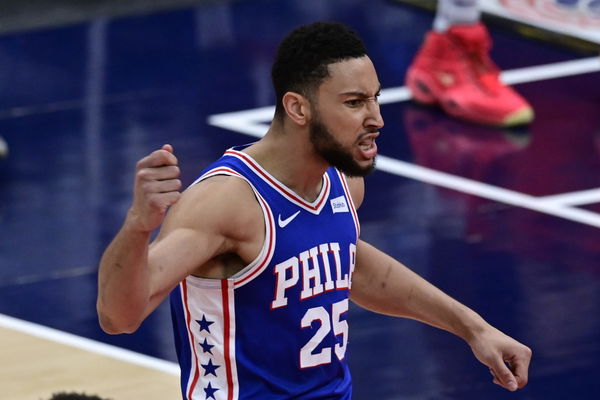 Disgruntled stars in the offseason seem to have become an infamous trend. Last year, it was James Harden forcing his way out of the Houston Rockets, and this time it's Ben Simmons wanting to part ways with the Philadelphia 76ers. On one hand, Harden's antics worked in his favor and he eventually got the trade he wanted. Simmons' situation, however, is a bit different.
After his disappointing performances, not many teams are readily willing to acquire him and ship players who have actually made a contribution to their franchise. In fact, the Sixers haven't made it easy either. They have asked for unrealistic trades that already put off the Golden State Warriors, who seemed quite interested in having Simmons on board.
While some think the Simmons and 76ers relationship can be salvaged, others believe the damage done is irreparable. When a player doesn't want to return to an extent that he is refusing to come to training camp as, one can judge how bad the situation is. But Simmons can't be solely blamed for all this drama.
ADVERTISEMENT
Article continues below this ad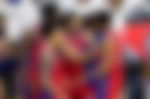 Following Philly's unexpected exit from the playoffs, Simmons faced a lot of criticism. If only his teammates or the organization had helped defend him, the situation would have been different. But Joel Embiid and even Doc Rivers made certain remarks that they can't take back now. With everyone awaiting a decision, Danny Green has given an update about their point guard.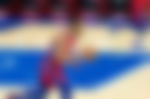 Is Ben Simmons not in touch with anyone from Philly?
After all that has happened, Rivers recently accepted that they want to try to change Simmons' mind. Although the chances are bleak, Danny Green has confirmed that he and everyone on the team want to give it a shot. Green is speculating that Simmons is mad because he thinks the organization turned on him.
ADVERTISEMENT
Article continues below this ad
So, he explained, "This has nothing to do with the organization. This has to do with us. We just want to meet with him on a personal level, on a human being, friend level. If he still considers us friends, we don't know if that's the case yet or not."
"I know he still communicates with some of the guys," Green added. "I haven't been in communication with him. But I would love to meet with him and sit down and talk just to see where his head was at. Let him know that we have his back and we want him back and just give him some friendly advice. Just first and foremost as a human being, as a professional."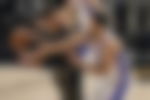 It seems like Danny is trying to reach out to Simmons like this since they're not in touch privately. Some of his other teammates even wanted to fly out to meet Ben and talk it out, but Simmons has refused to do the same on multiple occasions. Nothing screams 'We're done and dusted, more than this. It's time for the Philadelphia 76ers to accept their fate, ship him off, and move on.
ADVERTISEMENT
Article continues below this ad
WATCH THIS STORY: Kobe Bryant Picking Tony Allen, Magic Johnson Naming Michael Jordan, & Other NBA Legends Confessing Their Greatest Fears in the Form of Defenders