76ers Fans Left in Utter Disbelief as Joel Embiid Hints at a Potential Trade in the Off Season
Published 05/13/2022, 1:21 AM EDT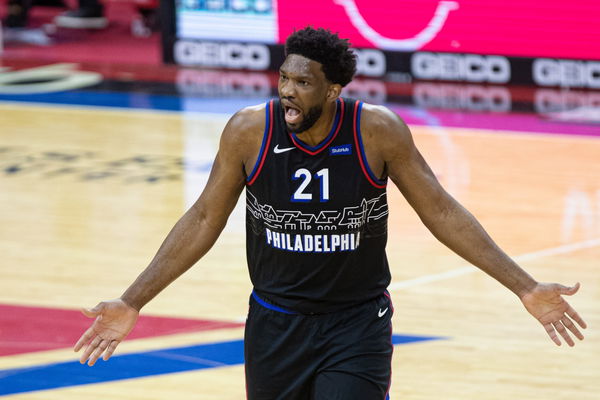 While there have been some powerful teams in basketball over the years, sometimes the script just isn't written for them. And the Philadelphia 76ers were not in for it this year either. Despite going all out to trade for James Harden, their fortune played against them. After the Game 6 loss to the Heat, an injured and upset Joel Embiid gave the fans a major shocker.
With the entire Ben Simmons saga going on the in 76ers camp, no one saw this team move up the way they did. Embiid became an MVP candidate as he guided the Sixers into the playoffs. He had one of the most dominating regular seasons in recent years averaging 30.6 points, 11 rebounds, and 4 assists per game, and also won the scoring title. However, when it came time for the playoffs, the big man picked up multiple injuries.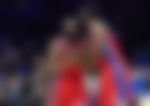 Despite all the things against him, Embiid did not get this far to give. He went out of his way to play against the Miami Heat. However, his sacrifices went in vain as the 76ers lost the series in 6 games. And a dejected Embiid spoke about a possible trade away from Philadelphia.
ADVERTISEMENT
Article continues below this ad
WATCH THIS STORY: How long was Los Angeles Lakers legend Kobe Bryant out due to his Achilles injury? 
Joel Embiid gives up on 76ers?
Ever since entering the league, Embiid has stayed loyal to the city of Philadelphia. The center has given it his all and even come close to getting a chance at the championship. However, he is yet to see any success in his postseason career as the Sixers keep taking early exits. With that picture in his head, Embiid went into the media session and spoke very candidly.
With this loss, it is obvious the Sixers need to make changes this offseason. But Embiid's response may have 76ers fans' hearts in their mouths. The MVP candidate said: "As far as what we have to do, you know I am not the GM, I am not the president. I don't make those decisions. These guys are going to do what it takes to win a championship. If it means trading people, signing new people, or trading me, that's what they're going to do."
Why do I feel like deep down he wants out of Philly

— prez (@staypressedd) May 13, 2022
HE WANTS OUT OF PHILLY AND I CAN'T BLAME HIM

— IG: frankthegrizzlybear (@AnimeFanTalk) May 13, 2022
If he wants to win he's going to have to leave

— Raystradamus (@GRiM510) May 13, 2022
Nah man, if Embiid were to leave or be traded, Philly would be the goddamn laughingstock of the NBA for wasting all those tank years for absolutely nothing. https://t.co/lDAhdOkLLI

— Nicholas Wallace (@Sikund_Veltin) May 13, 2022
ADVERTISEMENT
Article continues below this ad
While fans feel Embiid is looking for a trade, he could be speaking from the point of view of the organization. However, the fans' speculations could also be right. Embiid has given it his all every time he has stepped onto the floor for the 76ers. In addition, he is always full of energy and his production rate has never been disappointing. Even in these playoffs, he played with an orbital fracture, a thumb injury as well as coming off a conclusion to help the team win. But his efforts are often left with no reward in the end.
ADVERTISEMENT
Article continues below this ad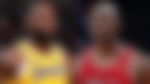 With Embiid being in his prime, this is the time for him to be among the champions. Moreover, his desire to win is clear and the big man may evaluate what move would be best for him. Joel is a big draw for any team and the Sixers could hope to get some major assets to counterbalance the blow. If he does decide to leave, where would you want to see Embiid play? Let us know in the comments below.