76ers Legend Allen Iverson, Who Paid $87,500 in Fines, Gave His Two Cents on NBA's Infamous 'Dress Code'
Published 12/02/2022, 8:47 AM EST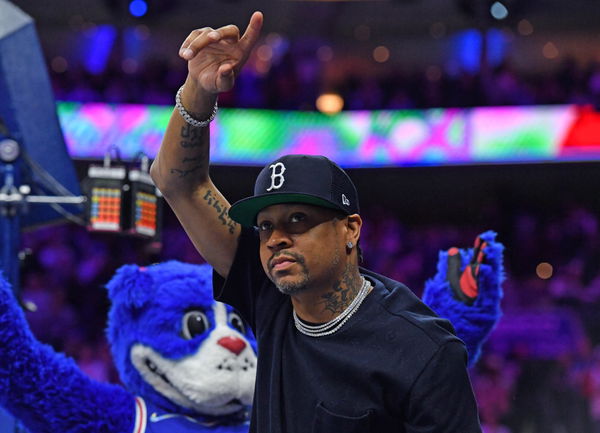 Young NBA fans might not remember, but the NBA once had to intervene with the way players used to dress. During the early 2000s, many prolific NBA stars had the proclivity to dress in the trendiest fashion of the time. Baggy, oversized clothes to be precise. And that just did not sit well with David Stern, the NBA commissioner at that time. Recently, Allen Iverson opened up on the NBA banning different kinds of apparel.
Back in 2005, David Stern stepped in and implemented a dress code that required players to wear 'business casual attire' to games and dress shoes along with a sports coat if they were on the bench.
ADVERTISEMENT
Article continues below this ad
It all started with Allen Iverson
After all these years, we got to hear Allen Iverson's two cents on NBA's infamous dress code. Iverson made an appearance on the season 7 of 'Cold As Balls,' hosted by popular comedian Kevin Hart.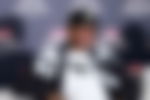 During the interview, Hart asked where Iverson got the inspiration to dress that way he did. In response, the 76ers legend said, "I was just being me Kev. As far as the dress code and everything, I dressed like the guys from my neighborhood."
Kevin Hart mentioned how Iverson took it a step further with tattoos and braids. He also asked the 2001 MVP if he was aware that he was the originator, the one who started all that in the game. And Iverson's reply even had Kevin Hart in splits.
AI mentioned how he would only wear suits when he went to church or funerals. He never wore a suit to a basketball court. Kevin Hart also pointed out the number of times Iverson was fined for his dress code.
Subsequently, AI addressed the issue in detail. He pointed out, "The only reason I felt like the dress code came in because once they saw that I was wearing what I wanted to wear and I was getting away with it, the other guys were like 'sh*t,' if he can do it then I can do it too."
"And then everybody in the league started doing it and that's when David Stern said no," Iverson concluded. According to him, David Stern only imposed the stringent rules because other players had started imitating AI.
The changes brought by the 2005 NBA dress code
ADVERTISEMENT
Article continues below this ad
Just to put things into context, the 2005 NBA dress code restricted players to wear the following things -: 
Headphones (only allowed in their respective team's locker room and on the team bus/plane)

No sunglasses while in the arena indoors

Jewelry (chains and pendants and such)

Headwear (specifically durags)

Sports apparel, T-Shirts, or jerseys (unless it was event appropriate)

Shorts

Sleeveless T-Shirts
Watch This Story – Michael Jordan's fadeaway, Allen Iverson's crossover, and other iconic moves in the NBA
ADVERTISEMENT
Article continues below this ad
 'The Answer' is still in the top 10 for most fined NBA players in history, coming in at number four. Over the course of his career, Iverson has paid $87,000 in fines to the league.
Talk about doing what you feel is right. The Answer had an answer of his own to any situation he was in.
Edited By: Satagni Sikder