Philadelphia 76ers' Seth Curry Opens Up on His Relationship with Doc Rivers
Published 01/08/2021, 11:57 AM EST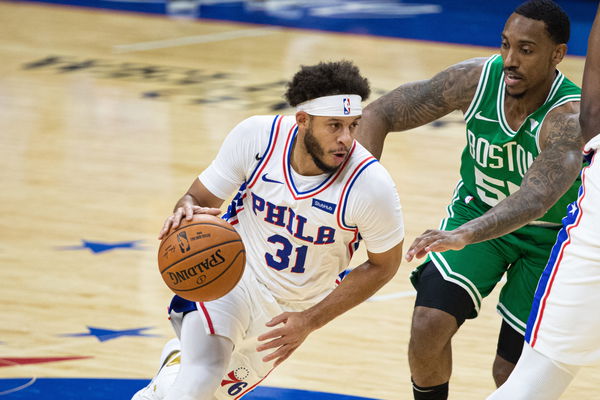 ---
---
The Philadelphia 76ers are now a revamped franchise with major changes coming in their head coaching position and the general manager role. Furthermore, the team also roped in Seth Curry during the 2020 offseason, who is now playing under his father-in-law Doc Rivers for the first time in his career. 
ADVERTISEMENT
Article continues below this ad
For those who are unaware, Seth Curry married Doc Rivers' daughter Callie in 2019, which bonded them as a family. However, this is the first since his marriage that Curry is now playing for Rivers in the NBA. 
ADVERTISEMENT
Article continues below this ad
Seth Curry is often treated to the limelight for more than his playing skills. Being the brother of Steph Curry and the son-in-law of Doc Rivers, Seth often the victim of huge expectations and invalid comparisons. However, he lets none of it affect his mentality and purely enters the basketball court as an athlete. 
Seth Curry comments on his relationship with the Philadelphia 76ers HC Doc Rivers
The 30-year-old sharpshooter recently joined his former Duke Blue Devils teammate Andre Dawkins on his podcast, where the latter asked him to comment on how he takes in practice sessions with his father-in-law and how it affects his locker room mentality.
"I don't think it has anything to do with the team, to be honest," Curry said. "It has never been brought on the floor in the gym or the practice facility. As far as on the floor, we're learning each other. He's learning me, I'm learning him, and we're all just trying to job our job and win games." 
This is the proper response that one would expect from an athlete. When he's in the 76ers' colors, Curry has no time to think about relationships that extend beyond basketball but to focus and complete his duty for the team.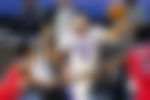 The former Dallas Mavericks guard gave a similar response when asked the same question about a couple of months ago in November 2020. 
"Going in, doing my job, he's going to do his job to the best of his ability, and our job is to win. We have plenty of time off the floor to be a family and all that, but I don't think it should be any different as far as the way we approach our business on a daily business," mentioned Curry.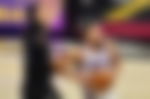 Seth Curry's positive COVID-19 test sends Sixers camp into a scare
Sixers' Seth Curry tested positive for coronavirus just before the start of the team's fixture against the Brooklyn Nets. Nobody was aware of his condition before the test result, which has now resulted in chaos. 
Apparently, Joel Embiid was sitting next to Curry on the bench, but both players were masked. Curry had to exit the Barclays Center separately after he received the test and did not travel with the team. 
ADVERTISEMENT
Article continues below this ad
Embiid, who has a chance of contracting the virus, told ESPN that he plans on self-isolating from his family and his three-year-old son until he receives confirmation about a possible spread.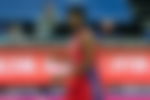 As for their upcoming game, the Philadelphia 76ers are 7-2 in the regular-season and are scheduled to take on the Nuggets on Saturday at the Wells Fargo Center, where they hold a formidable winning record. 
ADVERTISEMENT
Article continues below this ad