Philadelphia Fans Start 'F**k Ben Simmons' Chant At AEW Wrestling Event
Published 10/08/2021, 12:33 AM EDT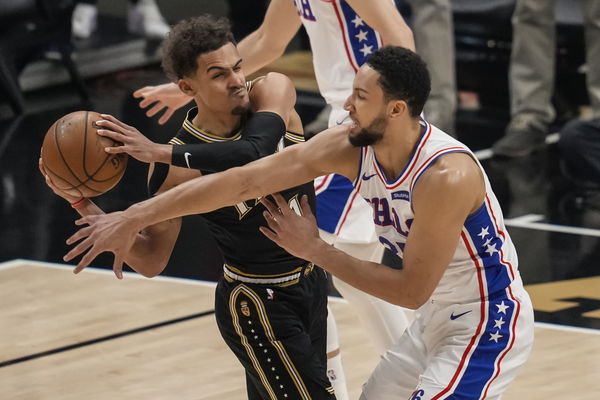 ---
---
The situation with Ben Simmons and Philadelphia keeps on taking new turns every day. His desire to not play for the organization is making everyone question his next destination. However, when it comes to fans, they show no mercy to the star.
ADVERTISEMENT
Article continues below this ad
After a bad playoffs, Philly fans did not hold back against Simmons. The criticism came pouring down on the Australian star. With so much hate coming from the home fans themselves, Simmons started to distance himself from the organization.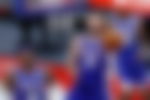 Now, he has failed to appear to even training camp and things are in complete disarray. Likewise, with the frustration of playoffs still fresh, fans did not expect such behavior from their star. Recently, in a wrestling event, the fans in Philadelphia took it out.
ADVERTISEMENT
Article continues below this ad
WATCH THIS STORY- Michael Jordan's Awful 2011–12 Charlotte Bobcats, 2015–16 Philadelphia 76ers' the Process, and Other Teams That Are Among the Worst in NBA History
Fans show no mercy to Ben Simmons
AEW wrestling held an event in Philadelphia recently. While fans did show up for wrestling, Philadelphia leaves no chance to show their frustration. Hence, they started a chant for Ben Simmons, and it's safe to say it wasn't a chant of support. With some of the most ruthless fans, this reaction is anything but a surprise. The fans started a 'F**k Ben Simmons' chant at the AEW wrestling event.
While it isn't directly related to the fans, their reactions may have played a part in Simmons' behavior. When a star goes through a bad phase, all he expects is support to bounce back stronger. The primary support comes in from the fans and those close. However, the fans took the opposite approach and held Simmons accountable for their playoff failures.
ADVERTISEMENT
Article continues below this ad
Watch This Story
Looking at how they treated him, it isn't surprising to see Simmons have this reaction. While he did have a bad playoff run last year, it was a phase. But the fans and organization put all the blame on him. As a player, why would he want to play for a team that shows him no support during his bad days? Hence, through the summer, Ben shut down all communication and then said that he will not return to Philadelphia.
ADVERTISEMENT
Article continues below this ad
Despite the threat of heavy fines, he remains firm in his decision. With no hope of his return to Philly, they will have to let go of him soon. Looking back at the whole situation, it sure could have been handled better from both sides. Where do you think Ben Simmons will end up at the start of the regular season? Let us know in the comments below.