"Philly a Whole Shambolic City": NBA Twitter Slams 76ers Star Joel Embiid After Ben Simmons Makes Big Claim on Their Relationship
Published 10/15/2022, 8:00 AM EDT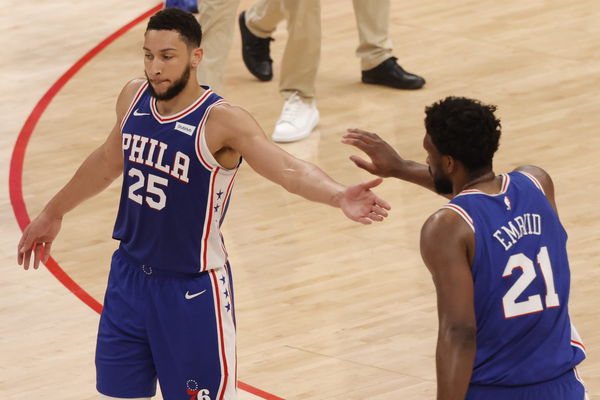 Philadelphia 76ers are coming to the 2022-23 season after two consecutive conference semi-finals losses. They traded Ben Simmons to the Brooklyn Nets in exchange for James Harden, Andre Drummond, Seth Curry, and several draft picks. Despite the big move, they failed to cross the second round in the playoffs last season. Now, playing for the Nets, Ben Simmons recently revealed some details about his fallout with Joel Embiid.
Ben Simmons spent five years in Philadelphia, playing four seasons for the Sixers. Despite playing alongside Joel Embiid for four seasons, the two didn't have a close relationship. They formed an elite duo in the NBA that was hard to stop, but according to Simmons, they 'never really had much of a relationship.
ADVERTISEMENT
Article continues below this ad
"I don't talk to Jo," Simmons told ESPN's Nick Friedell. "We never really spoke."
ALSO READ: "To Make Himself Feel Better He's Putting His Teammates Down": Nets Star Faces the Wrath of NBA Twitter After His Comments on Viral Airball Clip
"I don't think there was really a relationship there. Like in terms of a friendship? You can try as hard as you want to try to be close to somebody, be their friend, whatever it is, but everyone is different as people, so for me, it's never personal…He's a great player, we just didn't get it done."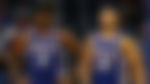 The statement from Simmons wasn't shocking as Joel Embiid has previously let his feeling known about their relationship. However, Simmons' comments went viral on social media, and NBA fans started trolling Embiid and the Sixers.
NBA fans react to Ben Simmons' statements on his relationship with Joel Embiid
Ben Simmons' claim wasn't shocking to anyone who has followed the Sixers over the years. NBA Twitter was quick to react to Simmons' statement.
Here are some of the best reactions from NBA Twitter:
We as Sixers fans knew this for years.

— DmItri (@poeticlove1989) October 14, 2022
He owns EmFlop

— HausersW0RLD (Not AffiliatedWith Sam Hauser) (@HausersW0RLD) October 14, 2022
Simmons and Embiid had a lot of success playing together in Philadelphia. However, they couldn't help the Philadelphia 76ers reach the Eastern Conference Finals. The duo finally broke apart when Simmons engaged in a trade standoff with the Sixers during the last off-season, before being traded earlier this year.
Simmons pumped up for Philadelphia return in November
Ben Simmons and his Brooklyn Nets will face the Philadelphia 76ers on 22nd November. The 26-year-old guard faced a lot of flak from Sixers fans and he likely won't get a warm reception there. He, however, is excited to make his return to Philly.
"F**k, I can't wait to go there, yeah," Simmons said.
ADVERTISEMENT
Article continues below this ad
"I've never been traded and played against a team that I got traded from. Kev has, Ky has, a lot of guys have, but I've never been in that situation so — you have to go through it…We want to go out there and prove everyone wrong."
WATCH THIS STORY: $207 Million All-Star's Heartfelt Tribute to Kobe Bryant on His Own Birthday
ADVERTISEMENT
Article continues below this ad
Ben Simmons started the Nets' final pre-season game against the Minnesota Timberwolves and played 13 minutes. The Brooklyn Nets ended their pre-season 2-2 and will face the New Orleans Pelicans at the Barclays Center next week.
Can Ben Simmons and co. power the Nets to their first NBA championship this season? Let us know in the comment section below.