Phoenix Suns 2021-22 NBA Schedule: Key Fixtures Against Lakers, Bucks, and More
Published 10/01/2021, 9:50 PM EDT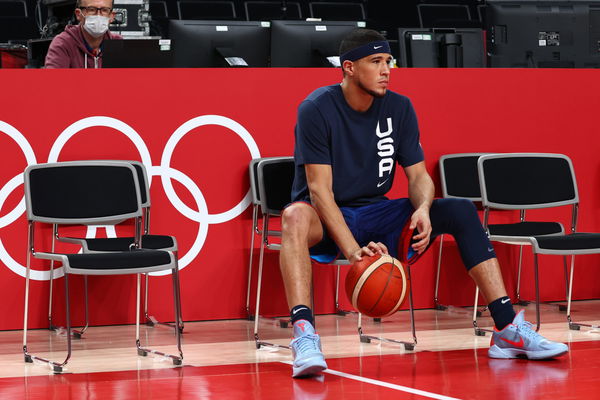 ---
---
The Phoenix Suns fell just two games short of lifting the NBA championship in 2021. If not for a sudden and unexpected downfall in the performances of Devin Booker & De'Andre Ayton, they were in a better position than Milwaukee to win it all. 
ADVERTISEMENT
Article continues below this ad
So now, with the 2021-22 approaching, they're the title favorites if they can mimic the regular season success from last year. Fortunately, they still have Chris Paul on the squad to lead the unit as a veteran voice. Plus, they also have the additional duo of Landry Shamet and JaVale McGee to further add some depth to the roster. 
ADVERTISEMENT
Article continues below this ad
What are the crucial fixtures for the Valley in 2021-22?
October 22 vs Lakers: This will be a more crucial tie for the Lakers than for the Sun's on so many levels. The Lake Show suffered an embarrassing first round loss to the Suns in the last playoffs. This was the first time LeBron James faced humiliation in Round 1 of a postseason. So the new Lakers Nation will have something to prove here. Plus, Jae Crowder vs Bron and a CP3 vs Russell Westbrook would be great matchups to watch out for.
Surprisingly, while most teams have back-to-back games against the Lakers and Clippers (same venue), the Suns will not play them until December 13th. This increases the probability of them having to face a fit Kawhi Leonard on the Clippers squad. Also, their games against the Nets are a month away from the beginning of the season.
Feb 10 vs Bucks: As painful as it sounds for the Phoenix Suns fans, their shot at revenge won't come until February. This time, the "Suns in four" chants might get replaced with something else. But it'd still be an interesting watch. The two teams will face each other only twice this season.
ADVERTISEMENT
Article continues below this ad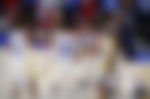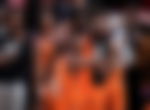 Watch This Story
Phoenix Suns: Full Schedule
ADVERTISEMENT
Article continues below this ad
Oct 20 10:00 PM
Nuggets
Jan 24 9:00 PM
Jazz
Oct 22 10:00 PM
Lakers
Jan 26 10:00 PM
Jazz
Oct 23 10:00 PM
Blazers
Jan 28 9:00 PM
Wolves
Oct 27 10:00 PM
Kings
Jan 30 8:00 PM
Spurs
Oct 30 10:00 PM
Cavaliers
Feb 1 10:00 PM
Nets
Nov 2 10:00 PM
Pelicans
Feb 3 7:30 PM
Hawks
Nov 4 10:00 PM
Rockets
Feb 5 TBA
Wizards
Nov 6 10:00 PM
Hawks
Feb 7 8:00 PM
Bulls
Nov 8 10:00 PM
Kings
Feb 8 7:00 PM
76ers
Nov 10 9:00 pm
Blazers
Feb 10 10:00 PM
Bucks
Nov 12 8:00 PM
Grizzlies
Feb 12 9:00 PM
Magic
Nov 14 7:00 PM
Rockets
Feb 15 10:00 PM
Clippers
Nov 15 8:00 PM
Wolves
Feb 16 9:00 PM
Rockets
Nov 17 10:00 PM
Mavs
Feb 24 8:00 PM
OKC
Nov 19 10:00 PM
Mavs
Feb 25 9:00 PM
Pelicans
Nov 21 8:00 PM
Nuggets
Feb 27 3:30 PM
Jazz
Nov 22 8:30 PM
Spurs
Mar 2 10:00 PM
Blazers
Nov 24 7:00 PM
Caveliers
Mar 4 10:00 PM
Knicks
Nov 26 7:00 PM
Knicks
Mar 6 3:30 PM
Bucks
Nov 27 7:30 PM
Nets
Mar 8 7:00 PM
Magic
Nov 30 10:00 PM
GSW
Mar 9 7:30 PM
Heat
Dec 2 9:00 PM
Pistons
Mar 11 9:00 PM
Raptors
Dec 3 10:00 PM
GSW
Mar 13 8:00 PM
Lakers
Dec 6 9:00 PM
Spurs
Mar 15 8:00 PM
Pelicans
Dec 10 10:00 PM
Celtics
Mar 16 8:00 PM
Rockets
Dec 13 10:30 PM
Clippers
Mar 18 10:00 PM
Bulls
Dec 11 10:00 PM
Blazers
Mar 20 6:00 PM
Kings
Dec 16 09:00 AM
Wizards
Mar 23 8:00 PM
Wolves
Dec 19 8:00 PM
Hornets
Mar 24 9:00 PM
Nuggets
Dec 21 10:00 PM
Lakers
Mar 27 6:00 PM
76ers
Dec 23 9:00 PM
OKC
Mar 27 6:00 PM
Warriors
Dec 25 5:00 PM
GSW
Apr 1 8:00 PM
Grizzlies
Dec 27 9:00 PM
Grizzlies
Apr 3 7:00 PM
OKC
Dec 29 9:00 PM
OKC
Apr 5 10:30 PM
Lakers
Dec 31 1:00 PM
Celtics
Apr 6 10:00 PM
Clippers
Jan 2 7:00 PM
Hornets
Apr 8 9:30 PM
Jazz
Jan 4 8:00 PM
Pelicans
Apr 10 TBD
Kings
Jan 6 10:00 PM
Clippers
Jan 8 9:00 PM
Heat
Jan 11 7:30 PM
Raptors
Jan 12 7:00 PM
Pistons
Jan 14 7:00 PM
Pacers
Jan 17 8:30 PM
Spurs
Jan 20 10:00 PM
Mavs
Jan 22 9:00 PM
Pacers
Watch this story – Devin Booker and Other Stars Who Dated Gorgeous Celebs