Phoenix Suns' Chris Paul Imitates Michael Jordan's NBA Finals Debut With His Stellar Performance in Game 1 vs Bucks
Published 07/07/2021, 1:00 AM EDT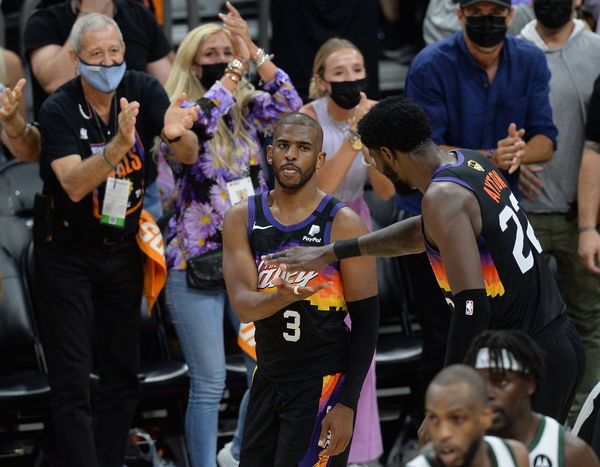 Chris Paul wasn't going to wait anymore to add a championship accolade to his name. In his NBA Finals debut, he seized the moment to put up the performance of a lifetime that now has his name next to Michael Jordan's. Leading the Phoenix Suns to their 118-105 game 1 victory, the team is now 3 wins away from a title. Although far-fetched, as long as CP3 is in their corner, a sweep is not out of question at all. If he gives another such stellar performance, the Bucks should be extremely worried.
Chris Paul joins Michael Jordan with unique record
Both teams were going head to head up until the first half of the game. Even though the Suns maintained their lead even then, the Bucks weren't so far behind. The game was as gripping as fans had expected it to be, but it eventually became a one-sided show put up by their veteran leader, Chris Paul.
ADVERTISEMENT
Article continues below this ad
Things drastically turned around when CP3 added 16 of his 32 points in the third quarter alone. From a meager single-digit lead, the Phoenix Suns had jumped 20 points ahead of the Bucks. And even though they tried to cover up and reduced it down to 7 points in the fourth quarter, it was too late. Chris Paul was already done with them.
He finished the night with a whopping 32 points, 9 assists, and 4 rebounds. As per ESPN Stats & Info, "Chris Paul is the first player with 30 points and 8 assists in a Finals debut since Michael Jordan in 1991."
With that opening to the NBA Finals, who knows what else Paul has up his sleeves for the rest of the series? To be able to match a record set by the GOAT himself is an achievement on its own.
WATCH THIS STORY: LeBron James Flops 2021: From Chris Paul to Draymond Green
The Phoenix Suns' supporting cast was no less
While Chris Paul was doing his bit, the rest of the team didn't stand by and watch. In fact, they contributed in their own best way. DeAndre Ayton grabbed a record-breaking 19 rebounds, along with adding 22 points as well.
ADVERTISEMENT
Article continues below this ad
Even their star player, Devin Booker, finished with 27 points, and following him were Mikal Bridges with 14, and Cameron Payne and Cam Johnson with 10 points each. Thus, the Bucks had no response to Phoenix's offense and now everyone seems to be rooting for a sweep.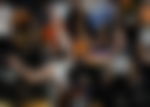 Let's not forget the Bucks also defeated some elite teams in the East to reach here. So anything is possible, and making assumptions at such an early stage in the series doesn't seem right. Do you think the Milwaukee Bucks can tie the series in Game 2?
ADVERTISEMENT
Article continues below this ad