Phoenix Suns' Legendary Player Remembers the Time When Michael Jordan Schooled Him in the 1993 NBA Finals
Published 03/24/2021, 3:30 PM EDT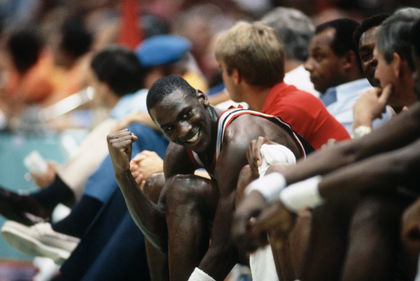 ---
---
Michael Jordan in the 90s was as scary as it gets for anyone playing against him. Some of his rivals would confess it, yet others would strategically shy away from admitting. But he was someone nobody wanted to find their name in his bad books.
ADVERTISEMENT
Article continues below this ad
At times, MJ would cook up stories in his mind to force himself into anger against a rival. That was the level he would push himself in order to win a playoff series. So just imagine when it would come to an NBA Final, how far could he go to nullify his competitors. That is exactly what happened in the 1993 finals.
ADVERTISEMENT
Article continues below this ad
Michael Jordan, Jerry Krause, and the crazy 1993 memories
In MJ's The Last Dance documentary, he revealed his mindset behind taking on the specific players he disliked. There was an instance from the 1993 finals when he did not actually dislike a player, but he wrecked hell on him because of a different reason altogether. 
The world knows how much Michael Jordan and his team hated the then GM Jerry Krause. During the postseason, Jerry had expressed his admiration for the Suns' guard-forward Dan Majerle. This was enough for MJ to ignite a fire within him against Dan, just to prove Jerry wrong about Dan's defensive abilities. As a result, MJ averaged 41 points in that series just as the Bulls crushed the Suns in six games.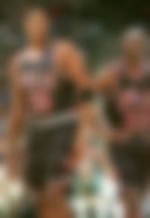 In an interview, the Suns' legend remembered that series and expressed how he was clueless about Jordan's wrath against him. The 55-YO detailed, "I didn't know that till I watched The Last Dance. I was sitting there on the couch watching this. I was thinking, is he gonna mention me? I hope he doesn't kill me. So when he said that, I was as shocked as anybody.
"And people bring that up to me all the time, I think it's a badge of honor. He's the greatest player in the world. He's trying to kill me, which he did, and it doesn't make me feel anyway because he is the greatest player in the world. That guy was so great, not only offensively, but defensively. If he wanted to score on you, he's going to score on you. If he didn't want you to score, you weren't scoring."
Read also – ESPN Producer Reveals a Michael Jordan vs Steve Kerr Story That Hints Towards His Highly Competitive Spirit
When Dan Majerle applied a unique strategy to tame the dragon
ADVERTISEMENT
Article continues below this ad
Dan was wise enough to understand and accept that the only advantage he had over MJ was his strength. But he knew that even averaging 2.2 blocks and 1.3 steals in that final series, he was not at MJ's level. So he decided to talk to the Bulls legend in the language that his highness liked.
Just as Dan quoted, "My whole philosophy of playing Jordan was to talk Golf, that's all. I was like, hey Mike, how's the game? What kind of ball are you playing? What's your driver? I'm just trying to keep him mellow so maybe he'll give me 35, coz if I piss him off, he's gonna give me 55." 
ADVERTISEMENT
Article continues below this ad
The 1993 title was important for MJ to win as it later became the last championship he won in front of his father. Plus, it was his first three-peat completion, and the Suns had no business stopping him. It was Michael Jordan against Charles Barkley and Dan in a complete one-man show with a strong cameo from Scottie Pippen. As a result, there went in drain Phoenix's closest shot on an NBA title.