Phoenix Suns' Mikal Bridges Sheds Light on The Contributions of Chris Paul Responsible for Their Success This Season
Published 03/19/2021, 9:30 AM EDT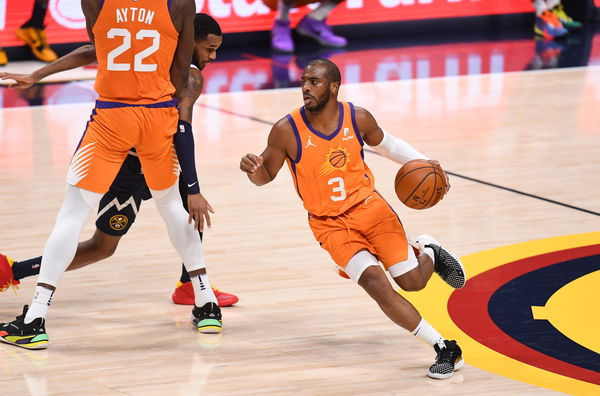 Everyone saw a spark in the Phoenix Suns after a decade when they went undefeated in eight straight games in the Orlando Bubble last season. However, it seems like they aren't going to let that die out, and they made sure of that this offseason by adding Chris Paul.
The Suns, who to everyone's surprise, are currently standing second in the Western Conference with a 26-12 record are going to make the playoff cut for the first time in ten seasons. Moreover, they will do so by being one of the top teams. And while every player has contributed in his own way, it is Chris Paul whose veteran leadership has impacted them the most.
How Chris Paul sets the tone for the team
ADVERTISEMENT
Article continues below this ad
Mikal Bridges, the shooting guard of the Phoenix Suns, has also shown offensive and defensive prowess. He, Devin Booker, DeAndre Ayton, and Chris Paul together have become a mega team nobody expected. But what is it that CP3's presence adds to the team's success?
In an interview, Bridges stated, "He's just been around so long, he knows so much man. It's always like you learn something new, almost every day. Especially when the season first started, training camp I think. I was learning something new from him every single day."
"He's just so smart, so talented, so good," he went on.
When Bridges was asked what's the biggest thing Paul has taught him, he emphasized that it's the little things.
"How to read defense when you're guarding this player, how to trying to get you to communicate at a high level like he does."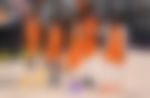 CP3 breaks down his rivals for his teams
Bridges emphasized the different ways the vet contributes to the team. He explained, "He watches so much basketball. He tells you so much about the opponent, and their schemes, and what they run. What this player likes to do… likes to go left or right. He's telling you what he's about to do before we even have the scout with our coaches.
ADVERTISEMENT
Article continues below this ad
"So, he gets you kind of mentally locked in before the game starts. Before you even know your opponent yet. Like I said, he has just taught me a lot, man," concluded Bridges.
There has been a considerable improvement in all players in the roster since Paul joined them. Thanks to him, the Suns are not just in playoff contention but even title contention as of now.
The Suns have been nothing but a box full of surprises, and you don't know what to expect from. A championship this season for them might not be completely out of the question too.
ADVERTISEMENT
Article continues below this ad
Read Also- Charles Barkley Gives Michael Jordan Example, Explains Why Chris Paul Should Win MVP Over LeBron and Others