"Phony GOAT": Skip Bayless Takes Another Dig at Lakers' LeBron James
Published 08/23/2021, 10:47 PM EDT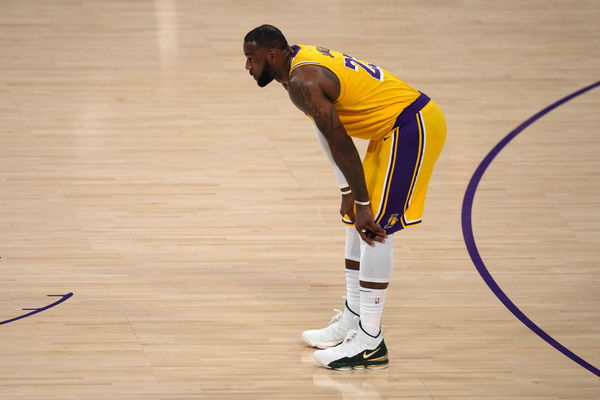 ---
---
NBA superstar LeBron James has silenced the white noise time and again, steamrolling oppositions on his way to win multiple championships. And while in that process he won over millions of fans, Skip Bayless remains the one analyst who continues to be outspoken in his total disregard for James. Is it sheer bias? What else can it be, when Bayless is relentless in his biased criticism on social media?
ADVERTISEMENT
Article continues below this ad
However, LeBron's kept his calm these past few years, treating it as what it is, white noise! In his latest jibe, Bayless took yet another shot at the James vs Jordan GOAT debate, calling the former the "phony GOAT" who banks on social media to make his case for the crown.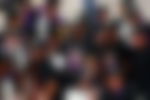 Los Angeles Lakers forward LeBron James (23) holds up four fingers after winning his fourth NBA championship after game six of the 2020 NBA Finals at AdventHealth Arena. The Los Angeles Lakers won 106-93 to win the series. Mandatory Credit: Kim Klement-USA TODAY Sports. 
ADVERTISEMENT
Article continues below this ad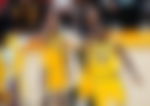 Is he right? In fact, LeBron has been recently active on Twitter and Instagram, firing back at his doubters! However, Michael Jordan never had Twitter in his era! If he did, bet the 401k he'd have a lot to say, as he once did back in 1993.
What If LeBron James and Michael Jordan overlapped?
Skip is officially a LeBron hater. Hosting the popular morning debate show 'Undisputed' on Fox Sports 1, Skip Bayless, responding to Shannon Sharpe said – "If Michael Jordan had overlapped with LeBron in this current era, Michael Jordan would've averaged 40 PPG with these rules where you cannot hand check." 
LeBron has a new compulsion with 'gloat posting' on social media. His "phony GOAT" case is slipping away right before his very eyes so he has to keep posting and posting and posting. @undisputed. 9:30 AM-Noon ET. FS1. https://t.co/PzZU5OYZAd

— Skip Bayless (@RealSkipBayless) August 23, 2021
Referring to MJ's exploits vs a violent team like Detroit in the late 80s, it took sheer will to pull through those series. Arguably the toughest of MJ's career, those matchups against the Bad Boy Pistons saw the implementation of Chuck Daly's 'Jordan Rules' making it difficult for him to score.
Based on that line of thought, Skip believes today's defense would've been way too easy for a player who knew how to break the triangle offense!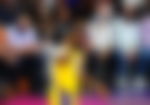 While LeBron James' posts on social media get rather animated by the day, he doesn't hold back in using Twitter to voice his opinion! And even though he has received some flak about his candid approach on Twitter, does he really care? In a repeat of the 2019-20 season, James is already embracing the #WashedKing tag.
ADVERTISEMENT
Article continues below this ad
Fact is, this debate will never cease to end, unless LeBron or MJ themselves duel it out on the hardwood. And since that's out of the question, one could debate till the end of time, yet yielding no fruit. Truth is, no Jordan/LeBron loyalist is bound to be swung around anytime soon!
ADVERTISEMENT
Article continues below this ad
Will reaching 6 titles and FMVPs change the dynamics of the conversation?
Watch this story – From Nike to Liverpool FC: LeBron James' Best Investments That Made Him a Billionaire