'Pick Your Poison': Former NBA Champion Relives Guarding Successfully Against LeBron James in His Prime
Published 04/24/2021, 12:00 AM EDT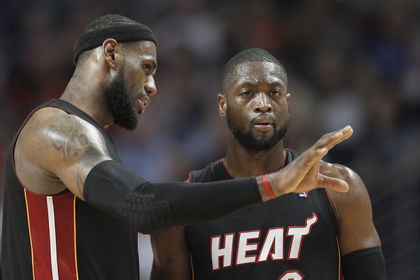 ---
---
LeBron James, even in his 18th NBA season, is equally dangerous and still very much unguardable. His explosiveness and that physical strength coupled with a dynamic ability to cruise past his defenders can give chills to an inexperienced guard.
ADVERTISEMENT
Article continues below this ad
However, the best in the league would never count him as invincible, and there have been rare moments when his opponents could tame him down. Consider the 2014 NBA finals and just how the Spurs came back heavily on the Heat. That series, even more than the 2011 finals against the Mavs, left Bron's improvement areas exposed.
When Boris Diaw locked-in LeBron James
ADVERTISEMENT
Article continues below this ad
The Spurs, after losing the 2013 NBA finals, were a team on a mission. If not for Ray Allen's heroics in Game 6 and the Spurs' failure to read the play and set the right screen, they'd have won the series 4-2. Instead, they lost, and that fueled them to become a team that was hungry for revenge. 
Legendary coach Gregg Popovich's ideas worked, and the Spurs finally had an answer against the big three. Now, the French Magician Boris Diaw had the major role of guarding LeBron James, and he surprisingly did amazingly well at it.
As a result, the Spurs, led by Kawhi Leonard and Tim Duncan, defeated the Heat 4-1 in a forgetful loss. That ruined Bron's chance of completing a three-peat, something that would've looked amazing on his resume.
In a recent interview, star forward Boris Diaw remembered the series and expressed, "I didn't do it on my own, first of all, it was a team effort. Yeah, I was thinking of clothesline but I didn't do it. I was like, that would be the last resort…"
The retired 39-YO was referring to the infamous game 5 between the Suns and the Lakers when the Suns' Raja Bell had pulled a WWE style clothesline on Kobe Bryant. 
Read Also – 2011 NBA Finals: The One Finals Series LeBron James Wants You To Forget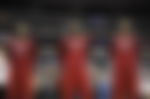 The Spurs legend revealed how The Akron Hammer is totally changed
Many analysts believe Bron is well past his prime, but Boris feels otherwise. In the same interview, Bobo counted the several things that helped him guard LeBron and also mentioned how those advantages won't work in today's game.
ADVERTISEMENT
Article continues below this ad
The star detailed, "At the time he was different. People were asking me that also, because I was watching the last finals and he was still going off and he was amazing in those finals. But I'm like, he's better now than he was back then. I don't think I could've guarded him the same way now… because back then his shot was not as reliable as it is now. So pretty much it was like, pick your poison. I was taller and big, so that's why I could guard him closer to the basket because I could match. I was maybe heavier than him as well… Yes, deceptively quick. I had long reach, and long arms, you know back up a little bit, give him some space. All I wanted to do was him not going by me. So as long as he was shooting over me, then it was like, okay what is the percentage gonna be."
As a matter of fact, the L-Train is attempting more three-pointers this season than he ever did. Although he enjoyed a career-high 56.7 FG% in 2014, the legend is now putting down more long-range shots than ever. So yes, guarding him now would require a different strategy.
ADVERTISEMENT
Article continues below this ad