'Playing at A Really High Level': Warriors Head Coach Backs Stephen Curry for Not Wanting To Prove Anything to Anyone
Published 03/11/2021, 5:30 AM EST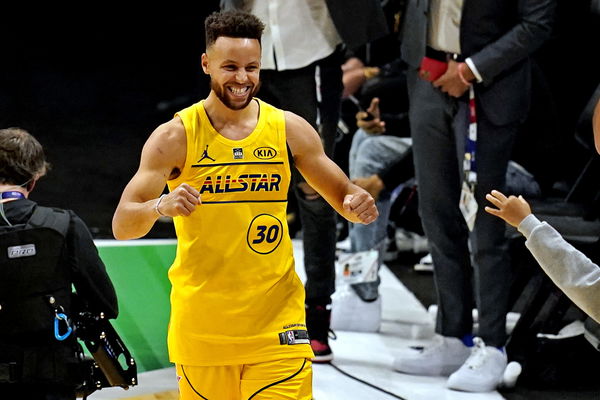 ---
---
This season's NBA All-Star Game was all anyone could have asked for, and the one man who made it worth watching was the Warriors' Stephen Curry playing for Team LeBron. From winning the three-point challenge to dropping his no-look threes and scoring from the half-court line, he did it all.
ADVERTISEMENT
Article continues below this ad
Nobody expected anything less from him. After his performance, Curry made it clear that he won't bend over backward to prove anything to anyone, and his coach Steve Kerr couldn't have been more pleased with his statement.
Steve Kerr agrees with Stephen Curry
ADVERTISEMENT
Article continues below this ad
Steph Curry played a vital part in team LeBron getting their 17-150 win over team Durant in the 2021 NBA All-Star game. The Golden State Warriors star ended the night by putting up 28 points on the scoreboard on 10-of-19 shooting, along with 4 rebounds and 4 assists.
After his stellar night, Curry was asked what he has yet to accomplish. He replied, "I have a lot to accomplish. I don't have anything to prove."
This bold statement coming from Curry might not sit well with some, but his head coach backed him up.
"He's exactly right," Steve Kerr stated in a video conference. "Having that sense of comfort in your own skin to know you've accomplished so much, you don't have to prove anything to anybody, and yet you still love the game, you still have a lot to offer, still lots ahead of you, I think that's probably the most comfortable spot to be in. For Steph, what a great spot to be in. As a result, I think he's playing at a really high level."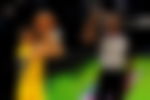 Is Curry's next achievement going to be another championship?
After so many people pointed fingers at Curry for not being in a position to carry the team without Klay Thompson, he has done exactly the opposite.
ADVERTISEMENT
Article continues below this ad
One can't say that the Warriors' journey has been smooth so far. However, despite hitting some speed bumps, the Warriors are tenth in the West. With a 19-18 record and the second half of the season still left, they have plenty of games to make it to the playoffs.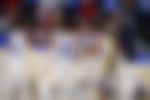 With the All-Star game over, the Warriors first need to worry about making a comeback from their three-game losing streak. They are headed to face the LA Clippers next. Can they beat one of the top few teams of the West and climb their way further up?
ADVERTISEMENT
Article continues below this ad
Read also- Steph Curry Explains How Important Steve Kerr Was to His Career