'Playing Chess': Miami Heat Star Details How LeBron James Transforms His Game During Playoffs
Published 02/26/2021, 4:30 PM EST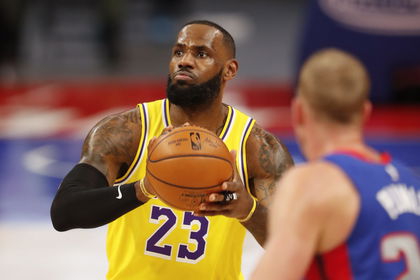 ---
---
LeBron James is currently in his 18th NBA season, and the 36-year-old is showing no signs of slowing down. He's attempting to make the Lakers complete a double for the first time since 2009 and 2010, and it takes a monumental effort in the Playoffs to go all the way. 
ADVERTISEMENT
Article continues below this ad
LeBron James is ready to sacrifice his mind and body to achieve the team goal yet again, but it should be understood that he's no longer in his 20s. That LeBron was different, and the current athlete is a more sharpened version of all the talent that he possesses. 
Miami Heat's Duncan Robinson is someone who felt the force of LeBron James during the 2020 NBA Finals. The shooting guard recently brought it up in a podcast, and here's what he said about the intricate details in LeBron's game.
ADVERTISEMENT
Article continues below this ad
"LeBron is so strategic in how he approaches the game. I think it gets talked about so much to the point where I don't know it can just kind of be lip service I guess, but it's talked about for good reason," the 26-year-old said. 
LeBron James is a different animal in the Playoffs and Robinson can back the statement
It is no myth that NBA players turn up with higher intensity when the Playoffs arrive. It isn't like the regular-season when you lose a game and just move on to a different opponent. An NBA postseason demands consistency and strategies, and that is what LeBron James is all about.
"I didn't realize it until I was in it. In the playoffs last year or in the finals it's almost like he's playing chess when he gets the ball," Robinson said of LeBron James.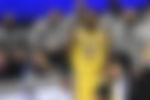 There are always chants about 'Playoff LeBron' when the postseason arrives, and it is more than just the hype. When the stats tell you that LeBron James always drops 28.8 points in a playoff fixture and has been doing the same in 260 career-games, it is just mind-blowing. 
ADVERTISEMENT
Article continues below this ad
"He's moving players, pointing, manipulating things, getting the floor structured to exactly his liking before he attacks, and I think that it's magnified in the playoffs because the possessions go down, the game is slowed down and every possession matters more," Robinson added about LeBron. 
Robinson also mentioned that LeBron James doesn't do all this extensively in regular-season games. Some of it is reserved for the Playoffs, either to take opponents by surprise or just because his body isn't a machine to keep doing it for 82 games plus postseason! 
ADVERTISEMENT
Article continues below this ad