Playing James Bond Not Being a Life Goal, Idris Elba Wishes To Embody Michael Jordan "The Businessman" in a Movie
Published 09/10/2022, 2:30 PM EDT

Follow Us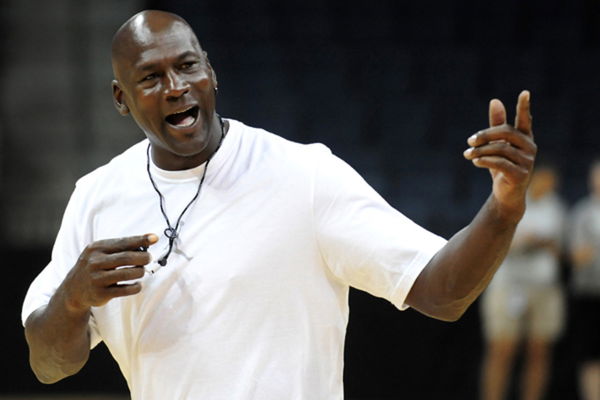 There was a lot of speculation that the next actor to play the role of James Bond would be Idris Elba. Despite massive rumors, there has been nothing concrete so far. Surprisingly, Elba himself came out and said that playing Bond is not a career goal of his. However, there is one role that he desperately wants to play. And that is of 'His Airness', Michael Jordan. Not the player, but the man who built himself a billion-dollar empire.
Elba has said it out for some time now that he wants to play Jordan in a move. Jordan is a generational icon, and he inspired millions of people in the world. However, his business side of things has been largely been unnoticed or rather not shown the way the other things have been.
ADVERTISEMENT
Article continues below this ad
Elba wanted to show this to the world. He even pitched the idea to Jordan himself and made a compelling pitch to him. But Jordan said that he was not ready to give it up, and he even bought it up on LeBron James's show 'The Shop'.
Idris Elba wants to show the world Michael Jordan, the premier businessman
Elba was recently on 'The Shop' and he talked about his career, his goals, and other stuff. He was also asked if he wishes to play James Bond. He said that is not one of the goals of his career. Playing Bond is not some of his personal goals but he appreciates the fact that wherever he goes, everyone wants to see him as Bond.
ADVERTISEMENT
Article continues below this ad
Elba then moved on to one of his actual goals. He revealed that he wants to challenge himself and wants to breathe life into things he hasn't done. Then he expressed his desire to play Michael Jordan but not the player but the business.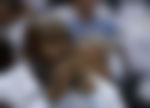 He said, "Michael Jordan, the business, has never been exercised in the story form. The hooping is definitely relevant, but it's not, if I was going to dissect a story about him, it wouldn't be about the hooping."
ADVERTISEMENT
Article continues below this ad
WATCH THIS STORY: Is Stephen Curry a billionaire? 
Elba is one of the greatest actors of this generation, and he has played some iconic roles. And his idea to get into the business side of Jordan is unique. Even if he doesn't get the role of James Bond, Elba is desperate to play Michael Jordan in a movie.
Edited By: Pritam Priyedarshi