'Poor Post Defence': 1984 US Olympics Coach Knight's Bold Assessment of Michael Jordan
Published 01/17/2021, 8:30 AM EST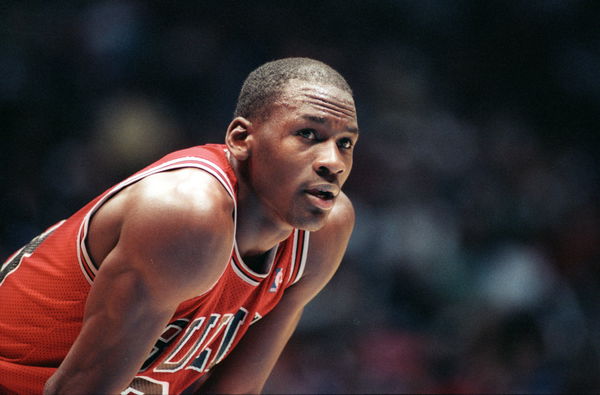 ---
---
Few people have the nerve to talk trash to Michael Jordan. Fewer can criticize the intimidating personality to his face. And none of them get away with it, except for brave souls like Bobby Knight.
ADVERTISEMENT
Article continues below this ad
Bobby Knight is in the folklore of national basketball for his role with the 1984 US Olympics basketball team. The stringent coach was behind their gold medal clinching glory. He employed rigorous selection trials that famously cut future Hall-of-Famer Charles Barkley from the final roster.
ADVERTISEMENT
Article continues below this ad
But MJ was very close to facing the same fate himself. During one of the workouts, Knight was not impressed with the North Carolina guard's defense. Being the shrewd observant that he was, he duly took notes which read –
No stance — poor post defense — foolish foul.
No containment of ball.
It did not end here as he signed off with criticizing his post play once again, "No ball pressure. Doesn't help in the post."
Knight made Michael Jordan cry once
The 1984 US team was the dream team before the 1992 dream team. It was star-studded with Michael Jordan and Patrick Ewing in the ranks. They cruised their way to the gold medal, but not before facing a few blips on the road.
ADVERTISEMENT
Article continues below this ad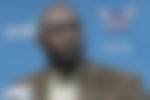 They came close to bowing out in the quarterfinals against West Germany. Even though they won 78-67, the coach wasn't too impressed with their performance. To set an example, he took aim at their best player – Michael Jordan.
Watch This Story
Now Michael's going to deny this, but he cried. He cried after the game, because of the fact that Bobby Knight told him, 'You should apologize to everybody in here.' I waited for my apology because I thought he was going to actually do it. But he actually cried," 1984 Olympics' teammate Sam Perkins narrated to SiriusXM's Above the Rim.
ADVERTISEMENT
Article continues below this ad All of this goes to show that His Airness' journey to becoming the best of all-time was far from easy. He did not crumble under sharp criticism from Knight. Rather, he tore his way through it, and in the process, won the 1988 Defensive Player of the Year trophy with the Chicago Bulls.