Popular Sportswriters Reveal How LeBron James & Kobe Bryant Handled Media Differently During Their Rookie Years
Published 03/19/2021, 11:21 PM EDT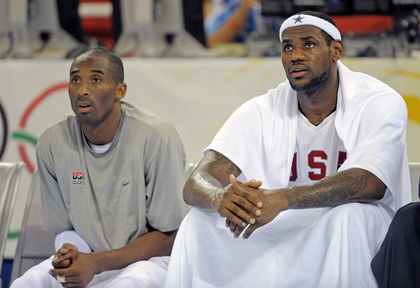 ---
---
Kobe Bryant and LeBron James entered the league as high-school heroes and the players that already had major sneaker deals in their bag. They came in just seven years apart, but it felt like an entire generation worth of difference between the two.
ADVERTISEMENT
Article continues below this ad
Kobe and Bron were the perfect replacement after the exit of Magic Johnson (1996) and Michael Jordan (2003). Although the two stars were to rule the new millennium, they had some remarkable contrariety in their personality traits. The many tales from their rookie year hint towards the same.
How did a rookie LeBron James handle the media?
ADVERTISEMENT
Article continues below this ad
It is mostly factual that the players change themselves upon entering the league, suiting their behavior to become media-friendly. However, it is during their rookie year when they remain the most vulnerable and closest to their real self.
Just imagine Anthony Edwards of the future becoming more calculative in what he says. Fortunately, there are people around who can share the unadulterated side of the popular players.
In a podcast, two American sportswriters/columnists, Jack McCallum and JA Adande discussed how LeBron James handles media totally different from Kobe Bryant. 
Jack, 72, shared a true story from 2003 and detailed, "So I'm here with Sports Illustrated's great photographer Walter Iooss, [he] takes about three hours just to set up his lighting. And LeBron comes in, I can't remember who came in with public relations… they announced, 15 mins for the interview, 10 minutes for the picture. You know, Walter just about falls dead over, man, this is not how we did things. But LeBron was fine towards the interview, but it was the first time I realized, he didn't really give a shit about Sports Illustrated. He was, just because of that physical presence, intimidating… Kobe was smart enough and canny enough that he had to play with Sports Illustrated and ESPN."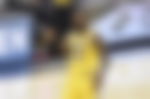 What was Kobe Bryant's reaction when in the same position?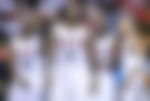 Both Kobe (1996) and LeBron (2003) came in the NBA in one of the greatest drafts of all time. While Kobe became the youngest ever to qualify for an All-Star game, Bron entered the USA Dream Team just out of his rookie year.
ADVERTISEMENT
Article continues below this ad
But at the same time, when Kobe stayed loyal to the Lakers all his life, it was Bron who breathed air into the Cavaliers but kept switching teams to suit himself the best. So yes, they were pretty unique from one another.
Just as JA Adande shared his side of the tale, "This is a different era. He [Bron] comes in with a $90 million contract with Nike. He's got the full package, right. He's a complete player that entered the league in a long time, possibly ever. But he's also pre-packaged. And people had to learn this was different from Kobe. For Kobe, [when] he was a rookie, you could approach him before the games, sit down next to him when he's out on the court, warming up, and talk with him. LeBron wasn't quite as approachable, even as a rookie, even as a high school kid coming in." 
ADVERTISEMENT
Article continues below this ad
While there is no right or wrong in how someone wants to carry himself, one can have opinions. So now that you know the differences between Bron and Kobe, who becomes your favorite? Help us know your views in the comments.