Popular YouTuber Dismantles Rasheed Wallace for Disrespecting LeBron James
Published 09/20/2021, 12:12 PM EDT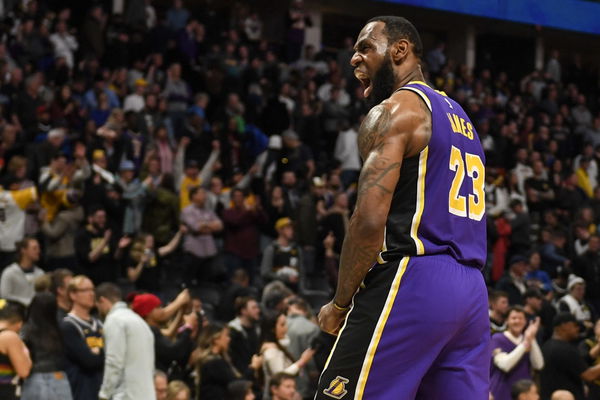 ---
---
In spite of his phenomenal numbers, Lakers' LeBron James has been no stranger to criticism. A recent trend that is emerging in the NBA is comparing eras, and predicting if the current generation could match up in the years gone by. Being a veteran of the game, James has played in more than one generation. However, former player Rasheed Wallace didn't necessarily believe that LeBron would've been as dominant in his era.
ADVERTISEMENT
Article continues below this ad
Starting in the early 2000s, LeBron James groomed himself into the beast he is today. He has played for the Miami Heat, Cleveland Cavaliers, and Los Angeles Lakers. Along the way, he has won 4 NBA titles and is a 17-time league All-star. Yet, the No.23 is remembered for his impeccable physical build and capabilities on the court. Till date, there have only been a handful of players who can outdo the forward on the physical front. But after a recent statement from Wallace, a renowned YouTuber has lashed out.
ADVERTISEMENT
Article continues below this ad
Popular YouTube star hits back at Wallace's LeBron James criticism
In a recent interview, former Portland Trail Blazers star Rasheed Wallace was asked about his opinion on the current generation. He believed that most of today's greats would be considered 'soft' during his time. When asked about James, he said, "I don't think he would've been as successful as he is now," and "I can't necessarily say he would have been a beast." Although he clarified that he feels LeBron would've held his own, he opined that the 36-year-old wouldn't have been as effective.
ADVERTISEMENT
Article continues below this ad
Responding to these statements, famous YouTube star JxmyHighroller has dismissed Wallace's skepticism. He mentioned that LeBron did in fact play in the same generation as him (2003 0nwards), and produced far superior numbers. He also showed video evidence of the Lakers icon's physical dominance during that time. Jxmy also analyzed how James didn't necessarily bloom only in the next era, but was a 6-time All-star, back-to-back MVP winner, and much more even in Rasheed's time.
Watch This Story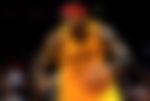 After all these years, you will perhaps be criticizing LeBron James at your own peril. He has proved his greatness time and time again. Can the legendary player add another chapter to his glittering career next year?
ADVERTISEMENT
Article continues below this ad