Portland Trail Blazers 2021-22 NBA Schedule: Key Fixtures Against Lakers, Warriors, and More
Published 10/02/2021, 10:34 PM EDT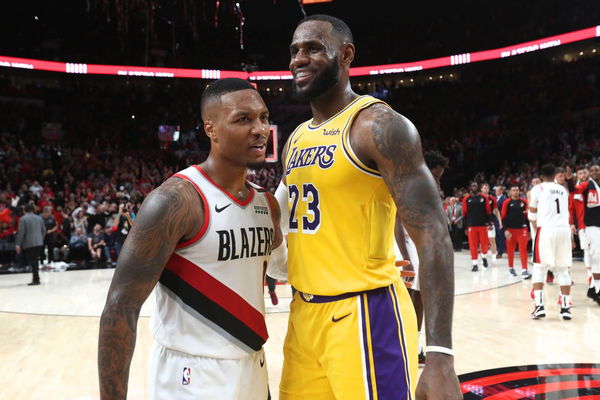 ---
---
The Blazers, fortunately, still own the rights to their beloved star Damian Lillard. In fact, there were rumors that they're willing to push CJ McCollum out and bring in Ben Simmons to help Dame. But that hasn't materialized,yet.
ADVERTISEMENT
Article continues below this ad
In the off-season, perhaps the best thing the Blazers organization did was signing former Pistons point guard Chauncey Billups as the coach replacement. Also, they'll have Ben McLemore, Cody Zeller, and Larry Nance Jr. to improve their rotation.
ADVERTISEMENT
Article continues below this ad
What are the most important fixtures for the Rip City?
Nov 6 vs Lakers: The Blazers do not have a brutal rivalry with the Lakers, but they do have a recent history that makes the draw interesting. Firstly, the Lakers ripped the Rip City apart in the Orlando Bubble in 2020. Then, the Portland-based side took  revenge by forcing the Lake Show to compete in the play-in tournament after defeating them 106-101 on 7th March, 2021.
Also, the Blazers will face another LA-based franchise, the Clippers, three times in their first 11 games. The Staples Center will get to see tons of Dame Time this year. Then, on November 14th, they'll face the Nuggets (after losing to them 2-4 in round 1) to take on Nikola Jokic's men.
Nov 26 vs Warriors: This will be a great battle after what the world saw in that 62-point performance from Steph Curry. Although chances are slim that Klay Thompson would be back by this time, the game will still be a three-point contest with Logo Lillard around.
ADVERTISEMENT
Article continues below this ad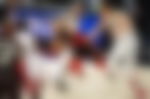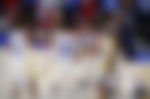 Watch This Story
Portland Trail Blazers Full Schedule:
ADVERTISEMENT
Article continues below this ad
Oct 20 10:00 PM
Kings
Jan 23 6:00 PM
Raptors
Oct 23 10:00 PM
Suns
Jan 25 10:00 PM
Wolves
Oct 25 10:30 PM
Clippers
Jan 26 10:00 PM
Mavericks
Oct 27 10:00 PM
Grizzlies
Jan 28 8:00 PM
Rockets
Oct 29 10:00 PM
Clippers
Jan 30 3:30 PM
Bulls
Oct 31 7:00 PM
Hornets
Jan 31 8:00 PM
OKC
Nov 1 7:00 PM
76ers
Feb 2 10:30 PM
Lakers
Nov 3 7:00 PM
Cavaliers
Feb 4 10:00 PM
OKC
Nov 5 10:00 PM
Pacers
Feb 5 10:00 PM
Bucks
Nov 6 10:30 PM
Lakers
Feb 8 10:00 PM
Magic
Nov 9 10:00 PM
Clippers
Feb 9 10:00 PM
Lakers
Nov 10 9:00 PM
Suns
Feb 12 5:00 PM
Knicks
Nov 12 8:00 PM
Rockets
Feb 14 8:00 PM
Bucks
Nov 14 8:00 PM
Nuggets
Feb 16 8:00 PM
Grizzlies
Nov 15 10:00 PM
Raptors
Feb 24 10:00 PM
Warriors
Nov 17 10:00 PM
Bulls
Feb 27 9:00 PM
Nuggets
Nov 20 10:00 PM
76ers
Mar 2 10:00 PM
Suns
Nov 23 10:00 PM
Nuggets
Mar 5 8:00 PM
Wolves
Nov 24 10:00 PM
Kings
Mar 7 8:00 PM
Wolves
Nov 26 10:00 PM
Warriors
Mar 9 10:00 PM
Jazz
Nov 29 9:00 PM
Jazz
Mar 12 10:00 PM
Wizards
Nov 30 10:00 PM
Pistons
Mar 14 7:30 PM
Hawks
Dec 2 10:00 PM
Spurs
Mar 16 7:30 PM
Knicks
Dec 4 10:00 PM
Celtics
Mar 18 7:30 PM
Nets
Dec 6 10:00 PM
Clippers
Mar 20 3:30 PM
Pacers
Dec 8 10:00 PM
Warriors
Mar 21 7:00 PM
Pistons
Dec 12 9:00 PM
Wolves
Mar 23 10:00 PM
Spurs
Dec 14 10:00 AM
Suns
Mar 25 10:00 PM
Rockets
Dec 15 10:00 PM
Grizzlies
Mar 26 10:00 PM
Rockets
Dec 17 10:00 PM
Hornets
Mar 28 10:00 PM
OKC
Dec 19 6:00 PM
Grizzlies
Mar 30 10:00 PM
Pelicans
Dec 21 8:00 PM
Pelicans
Apr 1 8:30 PM
Spurs
Dec 23 10:00 PM
Nets
Apr 3 7:00 PM
Spurs
Dec 27 10:00 PM
Mavericks
Apr 5 8:00 PM
OKC
Dec 29 10:00 PM
Jazz
Apr 7 8:00 PM
Pelicans
Dec 31 10:30 PM
Lakers
Apr 8 8:30 PM
Mavericks
Jan 3 10:00 PM
Hawks
Apr 10 TBD
Jazz
Jan 5 10:00 PM
Heat
Jan 7 10:00 PM
Cavaliers
Jan 9 9:00 PM
Kings
Jan 13 10:00 PM
Nuggets
Jan 15 7:00 PM
Wizards
Jan 17 7:00 PM
Magic
Jan 19 7:30 PM
Heat
Jan 21 7:30 PM
Celtics
Watch this story: Memorable Damian Lillard (Tendvamvericksptors LeBron) Highlights from ASG 2021