Damian Lillard Sees LeBron James Taking Front Office Role After Retirement
Published 03/10/2021, 4:30 AM CST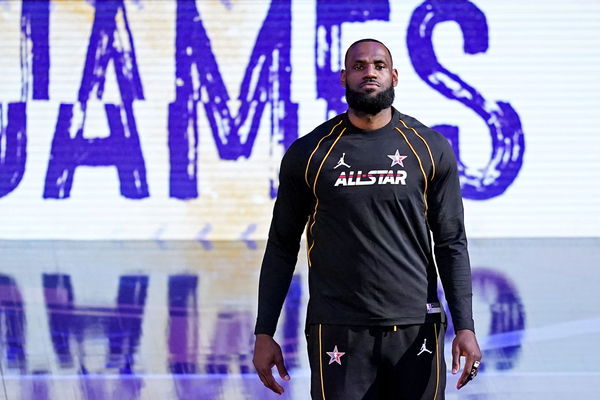 ---
---
The Mavericks owner Mark Cuban has many times accepted in his interviews that LeBron James has a great basketball IQ. The Lakers' forward is godlike at picking rosters and placing together the right pieces. His 18 seasons in the NBA have made him a 180 degrees better player and another 180 degrees superior planner.
ADVERTISEMENT
Article continues below this ad
He showcased the same skills when he picked his starters and reserves for the NBA All-Star 2021 game. His selection was so accurate that his men did not lose even a single quarter against Team Durant. That spotless captaincy got him big praise from Damian Lillard.
When the Blazers star predicted Bron's future
ADVERTISEMENT
Article continues below this ad
In the All-Star Game, it was Damian Lillard with his buzzer-beater that took everyone by surprise. His 32 points came at 50% shooting from the three-point line as he matched the deep-range numbers of Stephen Curry. Afterward, Dame gave the credit of victory to LeBron James for putting inline the best possible team.
The 30-YO point guard exclaimed, "Yeah, I think he's got a future as a GM because he always gets it right."
In fact, King James himself made it clear that his winning streak at the ASG must stay immortal. The four-time NBA Champion jokingly said, "I hope that they allow me to retire from being an All-Star captain, so I can retire with a perfect 4-0 record," James said. "I'll keep that forever. But we'll just see what happens."
Well, from the looks of it, seems as if LeBron will again captain a team in 2022 given his extreme popularity that is only going upwards. 
Read also – Lakers' Jeanie Buss Makes a Shocking Revelation on LeBron James' Retirement Age
How LeBron James outwitted Kevin Durant and what does it mean?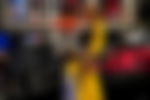 Unlike Michael Jordan, who excelled as a champion and failed as a team manager, LeBron James looks promising for the GM's role. Why? Just consider how he did not allow emotions to overpower him while choosing the ASG 2021 team. 
ADVERTISEMENT
Article continues below this ad
When LeBron picked Giannis Antetokounmpo (his last year's rival) first, Kevin Durant had a golden opportunity to pick former teammate Steph Curry. Instead, KD allowed the pressure to pick his current teammate to overpower him. Even when it came to picking the reserves first, KD used the same obvious move to select James Harden while he could have gone for Dame. 
LeBron, on the other hand, smartly kept picking one game-winner after the other and eventually selected an invincible unit. Think about it, it was the men from Bron's team that won the Skills Challenge Award, the 3-Point Shooting Award, and obviously the ASMVP Award.
What a leader, what a personality, certainly a future team owner or GM, the Akron Hammer.
ADVERTISEMENT
Article continues below this ad
Read also – 'One of My Goals': Lakers' LeBron James Reveals Bigger Ambitions Pertaining to Bronny James