Portland Trail Blazers' Guard Gives Honest Opinion on Shaquille O'Neal After Row With Donovan Mitchell
Published 01/29/2021, 6:30 PM EST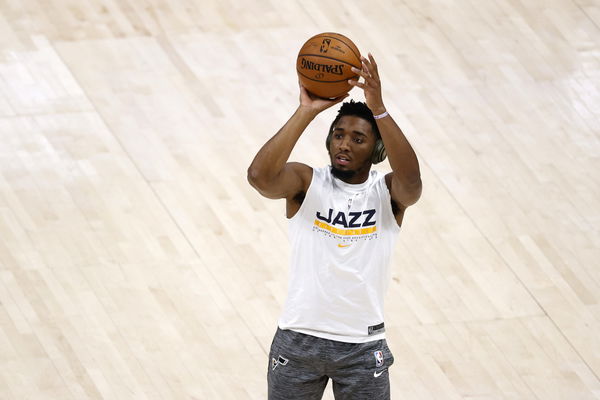 ---
---
Shaquille O'Neal is one of the most iconic faces in basketball history. However, the four-time NBA Champion is also known for his work as an analyst on TV now. Shaq is a notorious instigator, having hard personal feuds play out on TV against the likes of Dwight Howard and JaVale McGee.
ADVERTISEMENT
Article continues below this ad
Recently, we saw Shaq have a public spat with Donovan Mitchell for unfairly criticizing him after a Utah Jazz win. CJ McCollum of the Portland Trail Blazers commented on the situation.
ADVERTISEMENT
Article continues below this ad
"You always respect your OGs. Regardless of the circumstances, respect depends on who it is coming from. I don't take things the wrong way. You know when somebody is hating on you or keeping it a buck with you. I don't have a problem with what Shaq said, I have a problem with the timing of it.
"I think some of the stuff should have been said in private. What he said is what he said. If that's how he feels, that's how he feels. I wouldn't be mad about it but we are all grown. From the standpoint of that, you gotta have a conversation privately. If you wanna tell me that I am not it, don't tell me after I just won a game on national television"
Shaquille O'Neal: Still in the wrong in this situation?
Everyone has been quick to jump on Shaq for treating Donovan Mitchell the way he did. While Shaq's intentions may be noble, the way he is going off on young talent is quite odd. He had arguments with Rudy Gobert, Mitchell's teammate.
ADVERTISEMENT
Article continues below this ad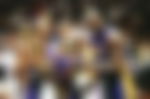 Shaq is entitled to his opinion and NBA players should listen. After all, he is one of the greatest centers in the history of the sport. But for Shaq to use his platform on national TV to say he was being hard on a player as a form of motivation is a little odd. As McCollum said, all of that could have happened over private conversations.
ADVERTISEMENT
Article continues below this ad
The Utah Jazz are on a 10-game winning streak right now, so Mitchell is probably not losing sleep over the comments. Meanwhile, Shaw can take credit for sparking this Jazz run.