Portland Trail Blazers: Three Potential Trade Packages for James Harden
Published 12/25/2020, 12:23 AM EST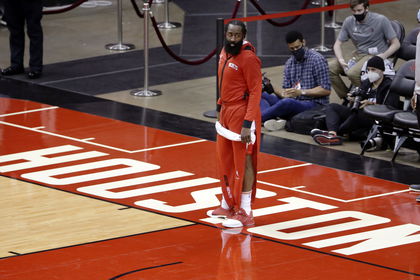 ---
---
James Harden wants out of the Houston Rockets. The incidents from the past few weeks have been a direct indicator that 'The Beard' no longer sees himself playing in Houston. Harden showed up late for practice as he was busy partying.
ADVERTISEMENT
Article continues below this ad
And when he returned, he was again spotted partying, especially without a mask in the midst of the COVID-19 pandemic. But now, Harden continues to add more teams to his list of targets. Another team has now emerged as a potential target- the Portland Trail Blazers.
The Blazers have a solid core with star player Damian Lillard. The prospect of James Harden and Damian Lillard leading a team is frightening. But it could be a reality, and these are the packages the Blazers could offer in order to make it so.
ADVERTISEMENT
Article continues below this ad
James Harden – Package 1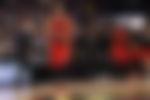 This package would see the Blazers trading CJ McCollum, Rodney Hood, and their 2024 first-round pick for James Harden. It would be tough to accommodate CJ McCollum and James Harden on the same team, given that they both have high salaries, and play the same position. Additionally, Rodney Hood serves as a back-up for McCollum.
While CJ McCollum has proven how good he can be, James Harden is an obvious upgrade over him. A back-court of James Harden and Dame Lillard setting up big-man Jusuf Nurkić in the paint is a dangerous prospect for all other NBA teams. But maybe the Blazers can try something the Rockets tried with James Harden…
Package 2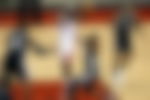 This package has Jusuf Nurkić, Robert Covington, and Anfernee Simons for Harden. This package would be hard to sell for the Blazers, as the Rockets just traded Covington to the Blazers. Furthermore, the package doesn't leave the Rockets with any draft picks. However, the addition of Jusuf Nurkić could be interesting for the Rockets.
Both DeMarcus Cousins and Jusuf Nurkić will be difficult to place together, but the two give the Rockets significant size that they have lacked. On the flip side, Portland can try going small and accommodating McCollum, Harden, and Lillard in a small-ball lineup. Given that CJ and Dame are much better shooters than Harden has had, the possibility of it working is there.
ADVERTISEMENT
Article continues below this ad
James Harden – Package 3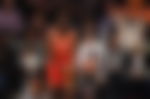 This package sees CJ McCollum, Robert Covington, and 2023 first-round pick go Houston's way. The Rockets traded Covington in order to surround Harden with new pieces. However, if Harden chooses to move on, then there is no harm in bringing him back. Plus, CJ McCollum can do great things if given the chance to be the number one player on a team.
ADVERTISEMENT
Article continues below this ad
It remains to be seen if James Harden can force his way out of Houston. While the Blazers are happy with their current roster, Harden would be an obvious improvement on the current squad. Perhaps the Blazers will take that gamble, but with both Harden and Lillard being two ball-dominant players, it might not be the ideal fit Portland would look for.