Possible Zach LaVine Trade to LeBron James' Lakers Given a Much Needed Reality Check by NBA Insider
Published 05/05/2022, 12:30 PM EDT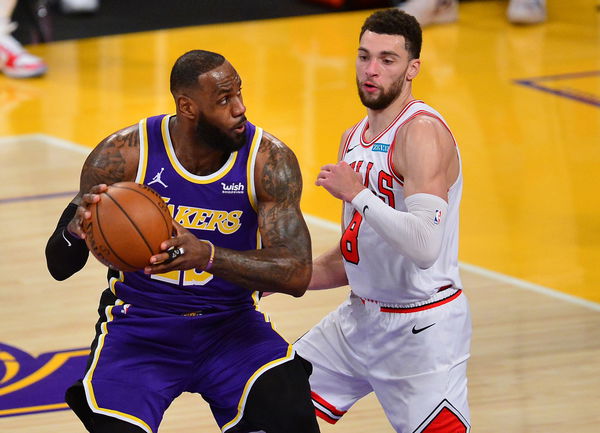 LeBron James and the LA Lakers had a season to forget as they didn't seal a playoff spot. As a result, the Lakers' front office fired head coach Frank Vogel. Even though the playoffs are now still underway, the trade rumors have already started gathering pace. 
Because this is the Lakers we are talking about, one of the most successful clubs in NBA history. Add LeBron James into the mix and the expectations will always be sky-high. And the Lakers fans have already started doing mock drafts and asking questions about the arrival of superstars.
ADVERTISEMENT
Article continues below this ad
Eric Pincus is a salary cap strategist and writer. And the fans are asking him questions about trades for the Lakers. When one fan asked about getting Zach LaVine from the Chicago Bulls, Eric had to let the fan know it is not likely since the Lakers have a hard cap.
Mathematically sure, practically probably not. That it's technically possible will likely make this a daily question on Twitter for the next few months. Though probably also would have been if impossible. We're splitting hairs https://t.co/C13YW0Huj9

— Eric Pincus (@EricPincus) April 30, 2022
While the possibility of a high-flying Zach LaVine playing with LeBron James is exciting, it looks highly unlikely.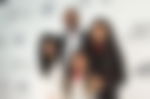 Will LeBron James extend his contract with the Lakers?
LeBron James is one of the greatest of all time to play in the NBA. And he had a good season individually. 
He tried to will his struggling Lakers team to the playoffs but ended up unsuccessful. At 37, he played 56 games and averaged 30.3 points per game, 8.2 rebounds per game, and 6.2 assists per game.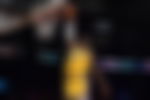 LeBron James is under contract with the Lakers for $44.5 million. And it will be the final year of his deal. The Lakers are expected to offer a two-year extension. While it was mostly thought that James would accept this deal and retire as Laker, things look different now.
ADVERTISEMENT
Article continues below this ad
During the All-Star weekend in Cleveland, LeBron said that the chances of him playing for the Cavaliers is not completely off. He said, "The door's not closed on that,..". "I'm not saying I'm coming back and playing, I don't know. I don't know what my future holds. I don't even know when I'm free."
WATCH THIS STORY – 3 Current NBA Stars Taller than Shaquille ONeal
ADVERTISEMENT
Article continues below this ad
He also spoke about his intentions of playing with his son, Bronny, in the next couple of years if he makes it to the NBA. While LeBron to the Cavaliers might not happen again, it shows his intention of keeping his options open. This leaves his future with the Lakers up in the air.
So the Lakers front office has a tremendous job at their hands now. It will be interesting to see what type of moves they make and who they bring in.