'Preach Patience': Mavericks' Mark Cuban Reveals Why He Didn't Panic Following Luka Doncic's Concerns About Poor Form
Published 03/12/2021, 6:30 AM EST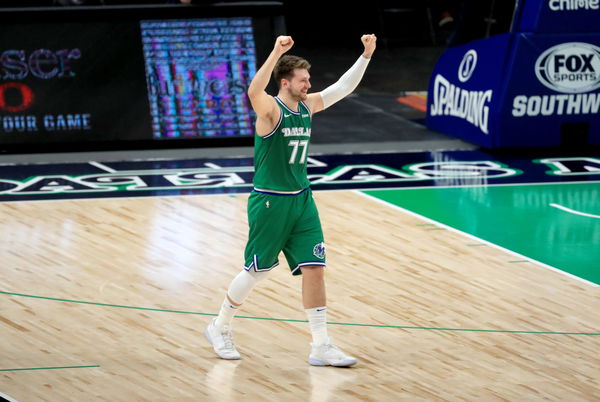 ---
---
Dallas Mavericks have certainly come back to life with a record of 11 wins and 4 losses in the last 15 games. With a resurgence in form, the Mavs have a record of 19 wins and 17 losses.
ADVERTISEMENT
Article continues below this ad
But the Mavs had a terrible start to their season, winning just 8 of their first 19 games. This certainly didn't bode well with fans and players alike. Their superstar, Luka Doncic, was understandably frustrated with the lack of success and even called out the team for being "terrible" after their loss to the Jazz in January.
"Terrible. There's really not much to say… Right now it's looking like we don't care, honestly, if we win games or not."

Luka Doncic discusses the Mavericks' struggles after four consecutive losses. #MFFL pic.twitter.com/Q0GviygQAu

— FOX Sports Southwest (@FOXSportsSW) January 30, 2021
ADVERTISEMENT
Article continues below this ad
Since then, they won 11 of their 17 games and have clawed their way back to the 8th spot in the Western Conference. This certainly was a much-needed boost of form, given the comments from their prodigy.
Mark Cuban reveals why he didn't panic despite Luka Doncic's comments
Mavs owner Mark Cuban recently appeared on ESPN's the First Take, where the billionaire opened up about why he didn't panic despite the Slovenian's comments, and how he controlled the situation.
Cuban said, "Well, you talk to him. Nobody likes going through a losing streak, right? When when you're in the middle of a losing streak it's always painful. And it's always hard to see the light at the end of the tunnel. And we just had to coach, and I had conversations with all the players."
ADVERTISEMENT
Article continues below this ad
He explained why the team struggled initially. "You know, when I just told him Look, we're not panicky. We had five of our top eight rotation players out, either sick or contact tracing all at the same time. We've lost more games to COVID illness than any other team in the NBA. We had the hardest schedule in the NBA.
"So all of a sudden, all those things are turning back in our favor. We're healthier, we're healthy." He added, "Now look at our record. We were five games under 500. And now we're three over and the chance to go for over tonight. So you know this, every NBA season is a little bit crazy. But this one was a lot crazy. And I just preach patience."
ADVERTISEMENT
Article continues below this ad
The Mavs have certainly stepped up recently. While Doncic has maintained his splendid form from the very start of the season, their second superstar, Kristaps Porzingis, is finally getting back to form. With the support cast stepping up, Doncic and the Mavs have a real chance to make a deep run in the playoffs.