Pregnant at 22, Stephen Curry's Wife Ayesha Took Big Decision on Acting Career After Appearing in Miley Cyrus' Show Hannah Montana
Published 07/05/2022, 10:30 AM EDT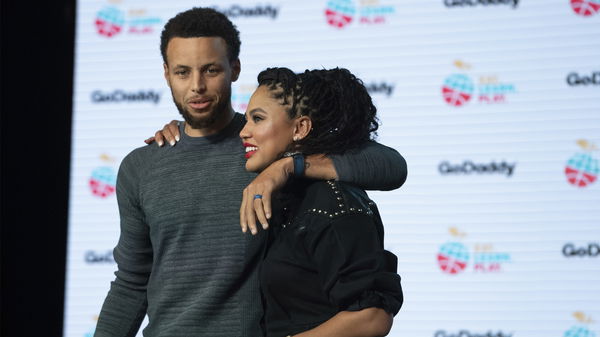 Stephen Curry has established himself as one of the greatest players of all time. His Golden State Warriors won their 4th championship in 8 years, as Curry was named the Finals MVP for the first time in his career. However, his rise to superstardom wouldn't have been possible without his wife, Ayesha.
Ayesha started her career as an actress. Her romance with Steph started around their early 20s and they got married in 2011. She got pregnant soon after and had to put her acting career on hold. As Steph was on his way to becoming the greatest shooter ever, Ayesha had to take up the responsibility of taking care of their kid.
ADVERTISEMENT
Article continues below this ad
"She was a borderline honeymoon baby," Ayesha explained how quickly things changed for their family. "So that became my next move. I struggled with that for a while."
Since then, Ayesha has built a great career for herself in the culinary world. She is a cookbook author and had her own cooking television show. The couple soon welcomed another girl and a boy. The success of Stephen Curry on the court of basketball is in no sense by his own doing.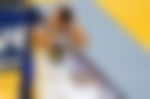 Ayesha has always been there to support her husband during games and Steph reciprocates that feeling in her endeavors. The Currys are a prime example of how well-being in personal life leads to a successful professional life.
Stephen Curry and Ayesha's history
ADVERTISEMENT
Article continues below this ad
Stephen Curry met Ayesha when both of them were in high school. They were always fond of each other, but a romance only started a few years after they had initially met. They got married in 2011 after Steph completed his second season in the NBA.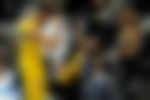 "I was 23; she was 22. But I knew I had found the right woman and I wanted to start a life with her", said Steph. While Steph became a household name, Ayesha opened restaurants around the United States.
ADVERTISEMENT
Article continues below this ad
WATCH THIS STORY: LeBron James, Stephen Curry, and other NBA stars who featured in the Ellen DeGeneres show
Stephen Curry has achieved everything in the NBA and he was willingly supported throughout his journey by his wife, Ayesha Curry.