'Pretty Damning': Emmy Award Winner Evaluates Scottie Pippen's Bitterness Towards Michael Jordan & Phil Jackson
Published 06/30/2021, 12:30 PM EDT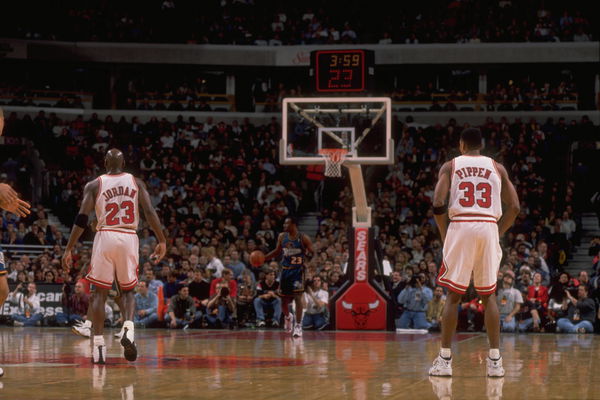 ---
---
Scottie Pippen has overshadowed every other off court debate in the NBA with his recent monologues. The retired Chicago Bulls player has his book, Unguarded, set to release this fall and the hype towards it, mostly because of the obvious mentions of Michael Jordan, is just phenomenal. 
ADVERTISEMENT
Article continues below this ad
The 6x NBA Champion is in a different mood, ready to speak his heart out and enter controversial territories. Before him, it was Kwame Brown taking on Air Jordan and Doug Collins. Now, it is Scottie all alone against MJ and Phil Jackson. So what's more to this whole narrative?
Dan Patrick made his assessment on Scottie Pippen and those bitter remarks
ADVERTISEMENT
Article continues below this ad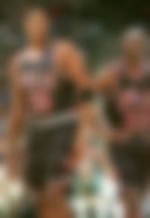 Recently, Scottie Pippen gave a GQ interview where he denied an apology to Charles Barkley among other things. However, that was still fine but the things that sparked a havoc were his recent comments on Michael Jordan and Scottie Pippen. On Sports Emmy Award winner Dan Patrick's show, the former Bulls legend reaffirmed that he'd not take his comments on coach Phil back.
To this, the American sportscaster built his opinion and framed, "That's Scottie's interpretation of this. But he's been holding on to some things for a long long time. Whether they're real or not, they're perceived or not, it's his interpretation, his opinion. That's why I thought I'll listen to him. I don't agree with everybody's opinion who comes on this show. But I'm willing to listen to their opinions. But that was pretty damning yesterday to say that about Phil."
The 7x All-Star called out coach Phil for denying him the winning shot against the Knicks during the 1994 playoffs.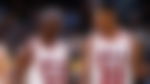 The former Chicago Bulls legend's bitterness for Michael Jordan
Scottie Pippen didn't just stop there. He dragged Michael Jordan into the controversy by suggesting that he allowed Steve Kerr the 1997 NBA Finals Game 6 buzzer-beater just for his documentary. A critique of The Last Dance, Scottie has taken it to a point of no return and his book can possibly reveal many other allegations.
So Dan Patrick and his team decided to talk to MJ and Phil but failed to get their opinion. As a result, Dan decided to put the other side's perspective as best as he could. On his show, the 65-YO added, "Phil may say something that he doesn't know how it's being interpreted. When he referred to LeBron James and the people who work with LeBron James as a Posse, LeBron James took offense to that. 'These are my business partners, these are not my posse.' And Phil may not have realized how that sounded or how it might've sounded to LeBron James or an African American. No idea!"
ADVERTISEMENT
Article continues below this ad
He was talking about the 'four horsemen' and that was a considerable counter for Scottie to consider. But unless every side gets to speak, no one can say what's real and what's perceived.
So what's your take? Do you support Scottie's claims? Help us know in the comments.
ADVERTISEMENT
Article continues below this ad
Watch this story- When Barack Obama Awarded Medal to Michael Jordan