Private Investigators Hired to "Track" Shaquille O'Neal Down After $8,920,000,000 Bombshell
Published 03/14/2023, 3:25 PM EDT

Follow Us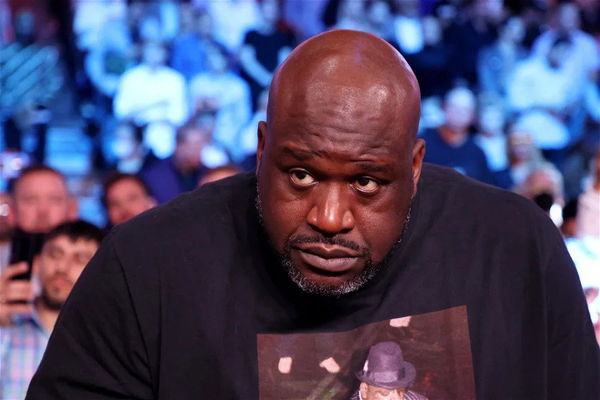 After an illustrious NBA career, Shaquille O'Neal has multiplied his fortune on the back of wise endorsements and investments. Given his superstardom and popularity, numerous businesses pursue the 2000 MVP with lucrative endorsement offers. Shaq has said yes to many such endorsements and has reaped the benefits. However, one of the big man's recent endorsements has turned out to be a bane for him. The Lakers legend probably never expected that his collaboration with the cryptocurrency exchange FTX would end in such a way that private investigators would be hired to "track" him down.
Shaquille O'Neal became a brand ambassador of FTX in 2022. Apart from Shaq, elite athletes like Naomi Osaka, Stephen Curry and Tom Brady had endorsed FTX as well. Later in the year, the Bahamas-based crypto firm declared bankruptcy, reporting a $8.9 billion loss in public funds. Soon after the firm's collapse, the company's account holders filed a class-action lawsuit against the firm's CEO and its celebrity endorsers, alleging that they had broken federal laws by hyping up unregistered securities.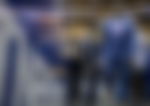 Meanwhile, the plaintiffs' attorneys have claimed that they are facing issues serving the lawsuit to many involved in the controversy. Shaquille O'Neal's name has come up among defendants who have refused service. Apparently, defendants can evade a potential lawsuit if they are not served the papers in person. Therefore, the litigators have decided to adopt some drastic measures to "track" down Shaq.
ADVERTISEMENT
Article continues below this ad
Plaintiffs hire detectives to track down Shaquille O'Neal
Shaq had detached himself from the organization after they declared bankruptcy. However, it has been alleged that Shaq has been dodging the lawsuit service for four weeks. On the other hand, many other celebrities involved in the matter have been served after initially trying to dodge the service. For Shaq, things are likely to turn from bad to worse as the plaintiffs are planning new moves against him, which includes the hiring of detectives to trace his location.
According to a report in Athletic.com, the lawyers for the plaintiffs said, "In short, although they may be famous and well-known, when celebrities do not want to be served with a complaint, with practically limitless resources at their disposal, including multiple homes, constant travel, and various staff members and counsel who can keep them at arm's length from the public, serving them with formal process is an undertaking."
"[The] litigators are hiring private investigators to aid in tracking him[Shaq] down," the report added.
Attorneys will adopt stricter measures against Shaq
ADVERTISEMENT
Article continues below this ad
As per reports, plaintiffs had unsuccessfully tried to get in touch with Shaq's agents, earlier this month. They have now resorted to more stringent measures. Apart from hiring private detectives, the plaintiffs may also ask the court to get a show cause order against O'Neal. "If Mr. O'Neal continues to evade service under these circumstances, the court (should) consider entering a show cause order, requiring him to finally appear in this case," the plaintiffs' law firms wrote in the motion.
Despite trying to dodge the lawsuit, it has been served to many other celebrities such as the NFL legend Tom Brady, Miami Heat star Udonis Haslem's wife and Tennis star Naomi Osaka. Though Shaq is continuing to be the outlier, the plaintiffs and the law firms are trying every possible measure to track him down. As tensions intensify, fans are curious to find out what is happening with the big man.
ADVERTISEMENT
Article continues below this ad
WATCH THIS STORY: Shaquille O' Neal Getting Slapped by Kevin Hart in the Head at the Superbowl and Other Rib Tickling Moments from the Duo
Edited By: Satagni Sikder