'Probably A Mistake': Miami Heat Legend Reveals the Team Did Not Cherish Its Championship Runs
Published 03/26/2021, 3:30 PM EDT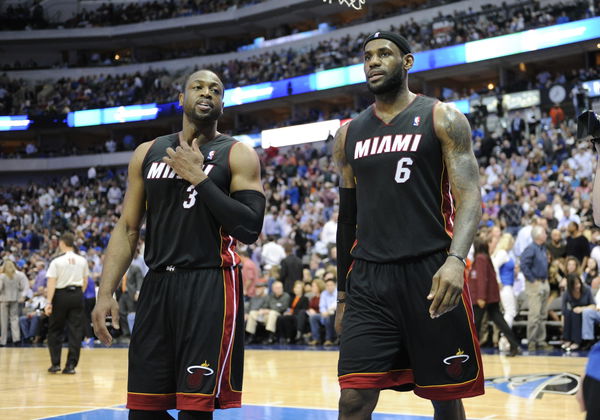 ---
---
Udonis Haslem is currently one of the oldest active players in the NBA. He's also the most loyal; Haslem has been with the Miami Heat since 2003. The revered veteran recently joined 'All the Smoke' podcast, where he mentioned his greatest regret from the Heat's championship-winning days.
ADVERTISEMENT
Article continues below this ad
Haslem is a three-time champion, and the latter two victories came in 2012 and 2013. The Miami Heat had stars like LeBron James, Dwyane Wade, and Chris Bosh who powered the team to four straight finals appearances. 
Though Udonis Haslem still celebrates those wonderful memories, he does have a worry when thinking about the time they went back-to-back. 
ADVERTISEMENT
Article continues below this ad
"I don't think we appreciated it the way we should've. And it's just the God's honest truth. The team that we had, the run that we had, the success that we had. That's not to say that we didn't appreciate it all, but that amount of success in that short period of time, four straight finals, I don't think we appreciated it the way we thought we should've," Haslem mentioned.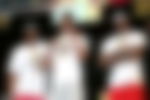 Udonis Haslem said the Miami Heat took things for granted 
The Miami Heat were at the peak of their powers between 2010-2014. They had the league's best player in LeBron James, and Dwyane Wade was just an unstoppable offensive force. Add a solid player like Chris Bosh into the mix, and there, a championship-winning team was formed. 
Inspired by James' leadership, the Miami Heat worked really hard to attain success and did not stop after winning the 2013 championship. They were hungry for more and kept grinding for the results. 
"I think that was probably a mistake. I think we should have probably loved it a little more, yeah enjoy the process man. We were just focused on working, working, working, and next year we do it again, and is there nothing we never really took time to enjoy it," Haslem said. 
ADVERTISEMENT
Article continues below this ad
Haslem did bring up the parties and the parades that the team enjoyed during its run, but there was no whole-hearted celebrating according to him. The 40-year-old is majorly regretting everything that they missed out on a decade ago. 
"I'm saying it was just expected that we were was gonna keep going back to the finals and we're just going to stay together, stay healthy and then hang on and that we'll never break up," expressed Haslem. 
But reality is hitting the Miami Heat legend differently. Though the accolades will always come along with him, the euphoric feeling after winning a championship won't. Haslem dearly wants to go back in time and cherish them all. 
ADVERTISEMENT
Article continues below this ad
Read Also: Jamal Crawford Explains Why He Cannot Respect Any Top Five List That Doesn't Have Kobe Bryant